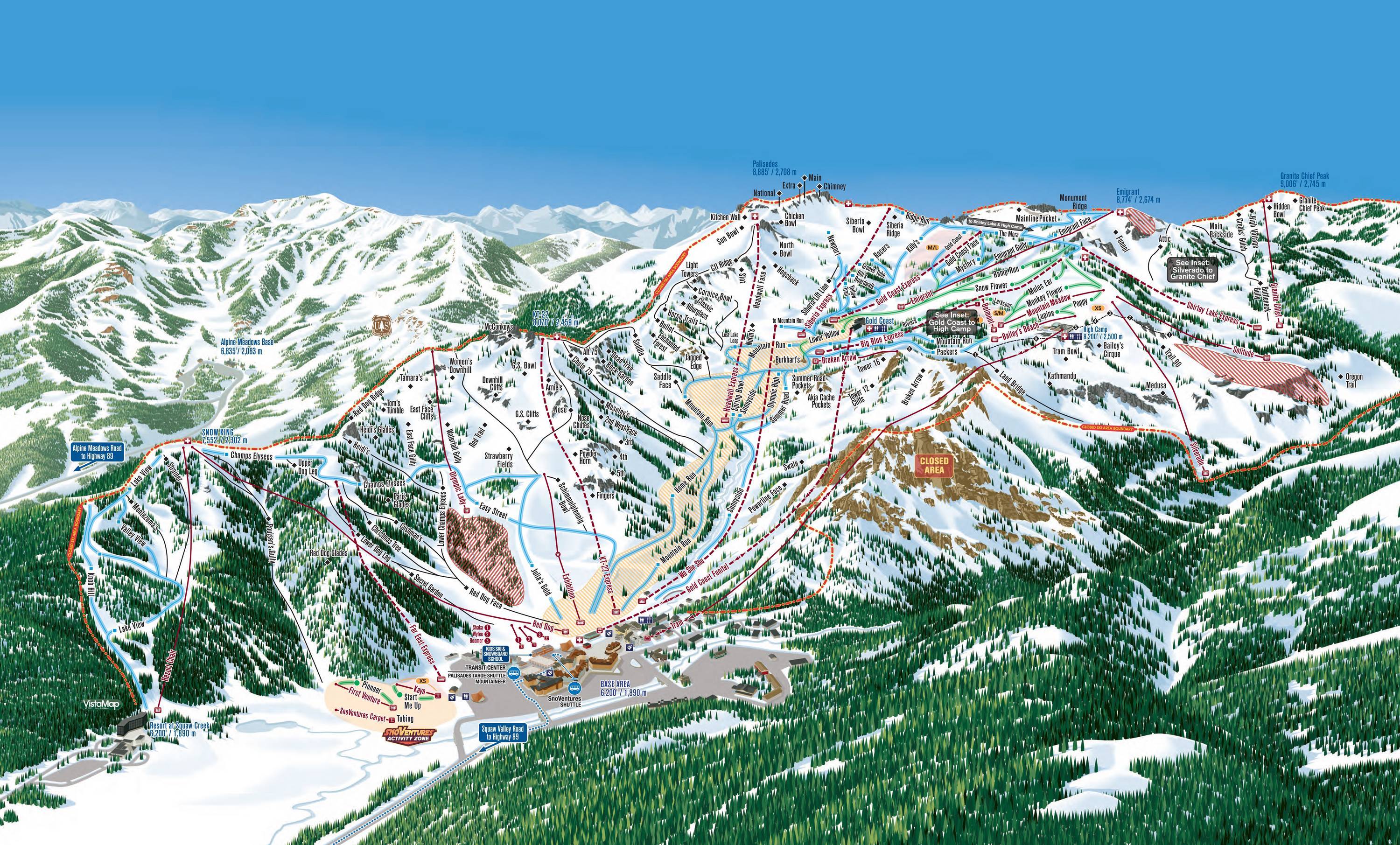 Palisades Tahoe (CA), the ski resorts formally known as Squaw Valley and Alpine Meadows, shook up the ski world this time last year when they announced their new name.
The word 'Squaw' is considered to be a racial and ethnic slur for a Native American woman.
The resort announced over the weekend that Squaw Peak and Squaw Creek, which are major natural landmarks in the area, are getting new names as well.
They will now be known as Washeshu Peak and Washeshu Creek. Washeshu is the Washoe word for "the people".
Full Facebook post from Palisades Tahoe explaining the name change below:
"Sq**w Peak and Sq**w Creek officially have new titles. We are eager to embrace Washeshu Peak and Washeshu Creek, both of which have had the racial slur removed from their names. These landmarks will now be called by the Washoe word for "the people." All credit for this meaningful change goes to our friends and partners the Washoe Tribe, who worked with @usgs to make this happen.
Washeshu Peak and Washeshu Creek are just 2 of 650 public places across the country that will no longer be using our resort's former name. You can view the full map of public place names that were changed here: https://geonarrative.usgs.gov/names_taskforce/
Featured Image: @grantkaye