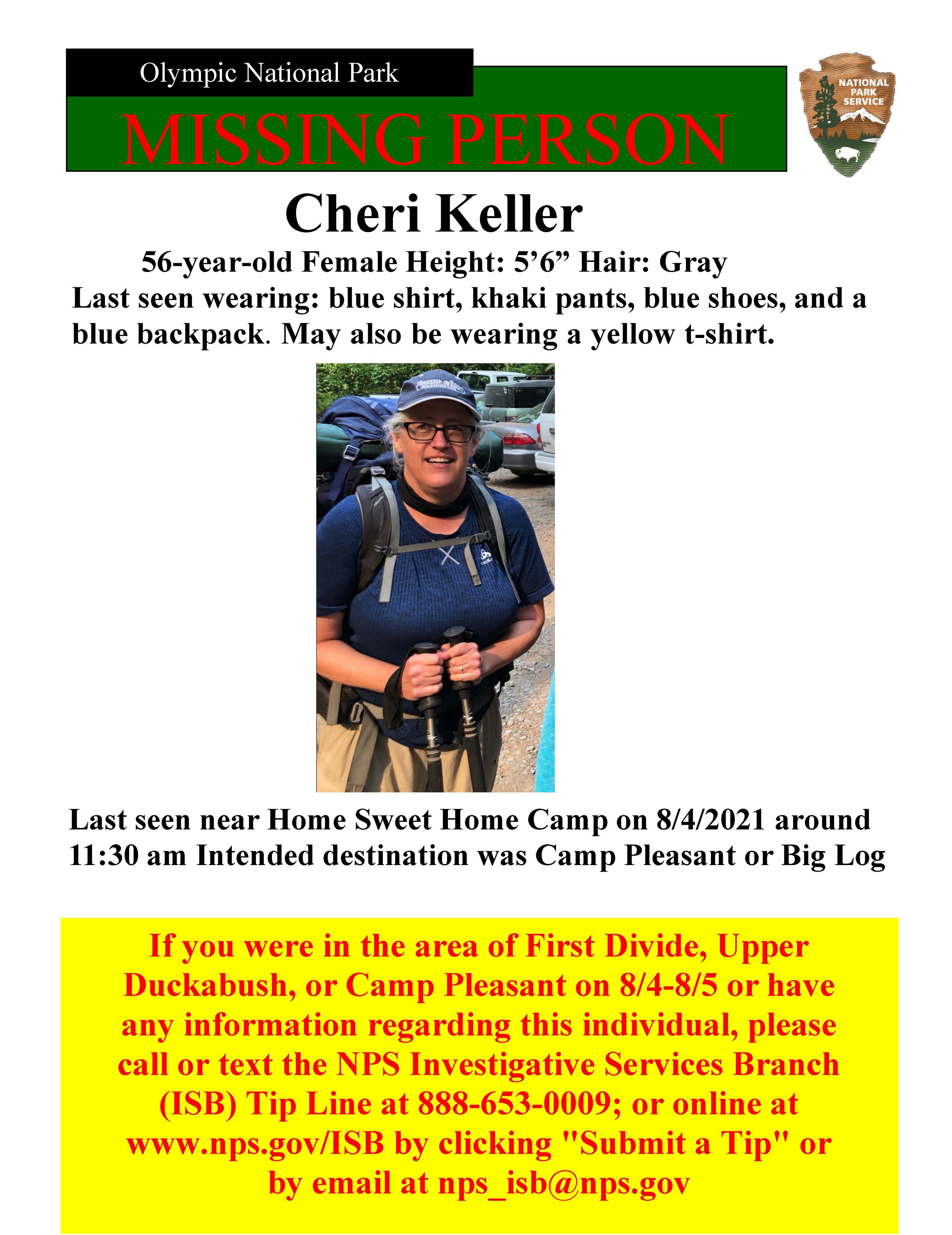 Olympic National Park is reporting that missing hiker Cheri Keller was found on Sunday afternoon after searching for more than four days. Keller was found near Mt. Steele in an off trail basin and rescued via helicopter. She was hiking with a group when she became separated on Wednesday. The group tried numerous times to search for her before reporting her missing to the National Park Service the following day.
She is in stable condition and the details on how she survived for days in the park have not been released. Shout out to the good men and women that work for search and rescue crews across the country. Their works literally saves lives on a daily basis.
Here's the official statement from Olympic National Park:
"The search for missing backpacker Cheri Keller resolved today at approximately 11:00 am when King County Sheriff's Office Guardian II helicopter spotted her off trail in a basin to the east of Mt. Steele. The helicopter was able to land in the basin and transport her to Sanderson Field Airport in Shelton. Keller was transported in stable condition by ambulance to Mason County Hospital for evaluation.
The four-day search and rescue operation involved search teams in the field made up of Olympic National Park staff, Olympic Mountain Rescue, and Tacoma Mountain Rescue; trail containment involving National Park Service staff and Mason County Search and Rescue; and assistance from Washington State Search and Rescue Planning Unit, North Cascades National Park, and Mount Rainier National Park. Additional resources assisting with the search today include the Kitsap unit of WESAR, Washington State Department of Corrections tracking team, and two teams from Kitsap County Search Dogs. Yesterday evening, a Washington State Patrol fixed wing airplane was able to take advantage of a break in the weather and search for a couple hours before weather moved back in. The airplane was set to search again today.
Keller was reported missing on August 5 in Olympic National Park. Keller was last seen by her backpacking group on August 4 around 11:30 am near Home Sweet Home camp where the group of five backpackers had stopped for water. Home Sweet Home is located 12 miles from the North Fork Skokomish Trailhead in the Staircase area of the park. Keller's group had a wilderness permit for August 1-5 to hike from the Duckabush trailhead over to Staircase."
Featured Image Courtesy: FACEBOOK/Olympic National Park