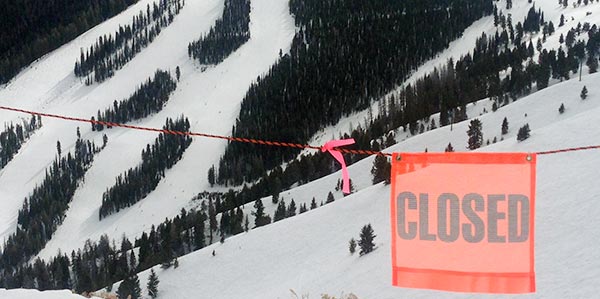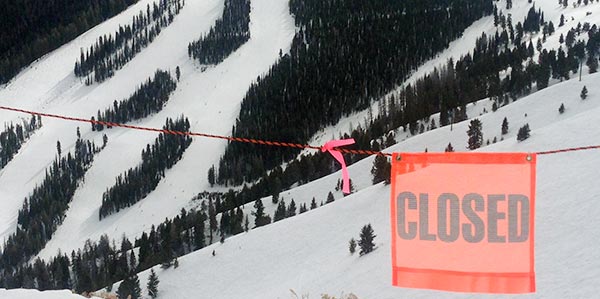 Courtesy: Sun Valley
We have all fallen victim to a dumb idea (or 10) out on the mountain. It's nothing to be ashamed of. Sometimes we just think we are better than we actually are… Happens to the best of us.
Here are the best responses our followers commented to our post:
Sean P: "Lost at telluride out of bounds almost made it to an abandoned snowmobile village miles away from the resort. Service was in and out, battery was blinking on my phone. Got ahold of ski patrol and they found me right before it got dark. Needless to say bought ski patrol a 30 rack of pbr for saving my life."
Stephen B: "Pizza'd when I should have french fried"

Nik F: "A little hung over one day and skiing a bit lazy on a gentle groomer. With my hands low the tip of my pole caught the snow near my tips tips of my skis. Punched myself in the junk."
Noah H: "I was a lifty in steamboat and got to ski down to my lift from the gondola every morning. We were supposed to use caution and stay on a certain trail, but there was this beautiful single groomer path right down the middle of this run and I decided to tuck it. There was a blind roller and when I came over the top I saw the groomer. I almost landed on it. I knew I was in trouble but I kept skiing down to my lift. It took about five minutes for patrol to find me, (following the fresh tracks) and I was promptly suspended. Rightfully so."

Brian D: "Heli skiing in British Columbia I was late to the heli one morning. Rushing to the running helicopter, I ASSUMED someone had put my skis in the basket. Well you can see where this is going….Heli lands, we get off, heli takes off, NO SKIS! SMFH! The only extra pair they had in the heli were 150's. I'm 6'3" 220 lbs. It was a LONG day."

Nick M: "Ducked a rope at Loveland. When caught was invited to give up my pass and watch the patrollers hand trigger a slide in the same spot."

Luke D: "I was with a group of coworkers and clients who were all very hung over. We got to the top and skied down a bit before one stopped and said she needed to use the bathroom. We were waited for some time and finally she came out of the trees smiling. As she skied by we all noticed a steamer on the back of her ski. She had taken a dump and didn't realize she had shat on her ski and it was still attached, it was very cold and it was steaming as she went by. Horrifying for all. Maybe a bit outside the parameters of the post, but I had to share.

Nate A: "Looked at the tree instead of the space"

Cody B: "Decked in the back of the head by a chairlift while peeing"

John W: "When I was a little kid I wore a scarf skiing (80s ski attire…thanks Mom ❤️) which wrapped and stuck to the rope-tow. Got dragged through the trip line with very wide eyes!!! trip worked or I'd be☠️"
Joe P: "Decided to drive up I-70 on a Saturday after 6:30am"

Mark N: "Skiied off a cliff into a icefall breaking my tibia and ruptured quad muscle! Almost lost my leg!🙏🏼🙏🏼🙏🏼🙏🏼🙏🏼⛷⛷⛷⛷⛷⛷💪🏼💪🏼💪🏼"
Matt K: "I was skiing with my goggles up because the were fogged last run of the day in the trees. Goggles blocked a dead branch I took across the forehead. I must have been laying there a bit because by the time I managed to get down the hill the lift was closed and I had to walk out to get to the base area."