The UC Berkeley Central Sierra Snow Lab (CSSL) is a research facility located in Soda Springs, California near Donner Summit.
The facility acts as an unofficial benchmark for the depth of the Sierra snowpack. It sits at an elevation of 6,894 feet.
Here's more about what the CSSL does:
"Located at Donner Pass in the Sierra Nevada, the Central Sierra Snow Laboratory (CSSL) is a research field station specializing in snow physics, snow hydrology, meteorology, climatology, and instrument design."
According to the CSSL, things are looking pretty darn good for this early in the season.
As of January 15th, 2023- the CSSL is reporting the following snow totals: 21.5 inches in the last 24 hours, 90.7 inches over the last 7 days, 334 inches on the season, and a settled base deeper than 120 inches (10ft, 3m)!
24 hr ❄️: 21.5" (54.5 cm)
48 hr ❄️: 42.7" (108.5 cm)
7-day ❄️: 90.7" (230.5 cm)

We are now 204% of average precipitation to this point in the water year (Oct 1 – Sept 30) and we have 92% of our average peak seasonal #Snow Water Equivalent (SWE).#CAwx #CAwater #Weather pic.twitter.com/kO6tyoCjuF

— UC Berkeley Central Sierra Snow Lab (@UCB_CSSL) January 15, 2023
To breakdown that down even further… that's 281% of the average snowfall to date (nearly 3x what CSSL normally reports on January 15th)!
All of that snow is good news for drought-stricken California. CSSL estimates they're already at 95% of the average peak snow water equivalent, or how much water can be obtained by the melting snowpack.
Season Total Snowfall:
Basically, the more snow up in the Sierras, the better for the rest of California.
Melting snowpack is a critical source of water for people of the region.
Lake Shasta's and Lake Tahoe's water levels are still below average, but this winter's heavy snowfall is already showing signs of improvement.
Check out the graphs below showing the lake's water levels dramatically rising, indicated by the yellow lines.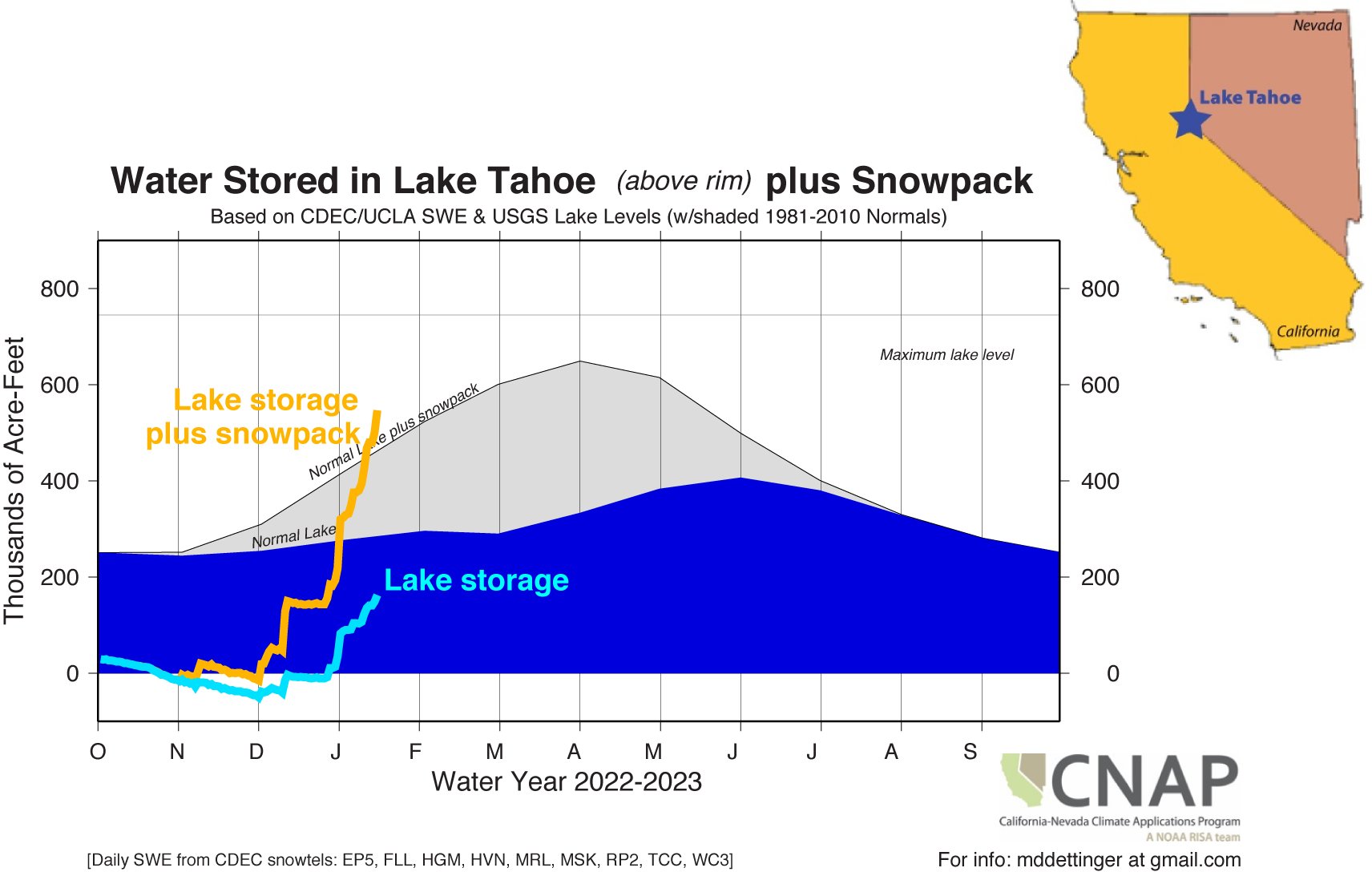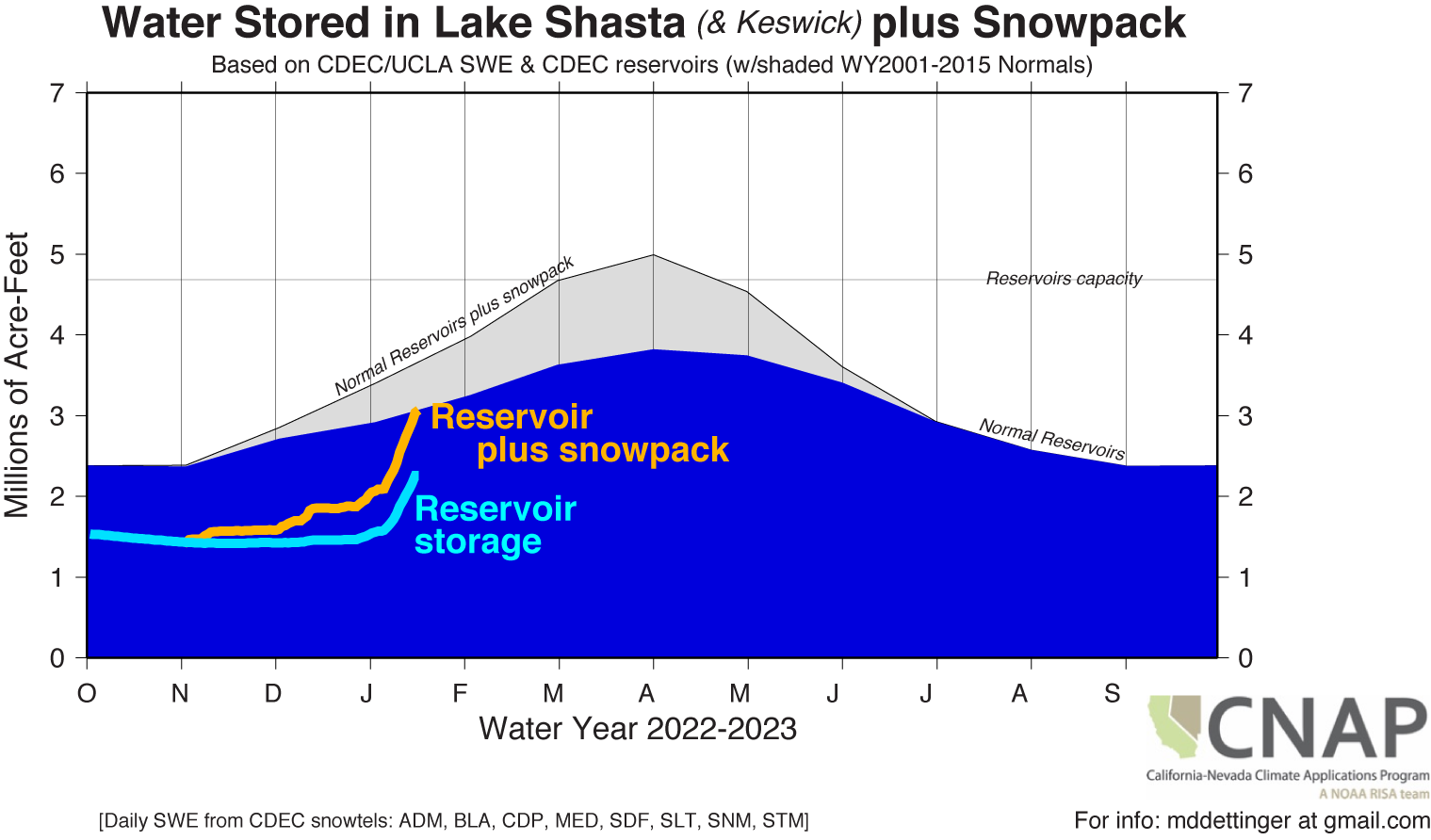 Here's hoping La Niña keeps delivering snow throughout the remainder of the season. It's good for skiers, and good for the health of the entire region.
Stay tuned here at Unofficial Networks for all news related to snow, skiing, and recreation in the Sierras. We've got you covered!