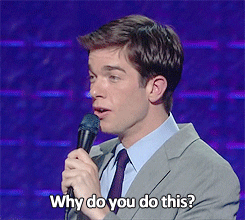 Uh… I've seen some pretty weird things during my time as a ski blogger for Unofficial Networks, but this video might take the cake…
These two skiers are tandem skiing, but in a way that I've never seen done before. They each have one foot on a monoski while their other foot is attached to a separate ski.
It's a knee explosion just waiting to happen.
Video posted by u/StandardSuitcase to r/skiing.
Anybody notice how bad their communication is? It seems like the dude on the left is leading, but guy on the right is always 2 or 3 seconds behind. I have no idea how they didn't fall…
The caption is 'When you get bored on the east coast', but I've never been so bored of normal skiing on the east coast that I would do something this dumb. I value the integrity of my joints, bones, and ligaments too much.