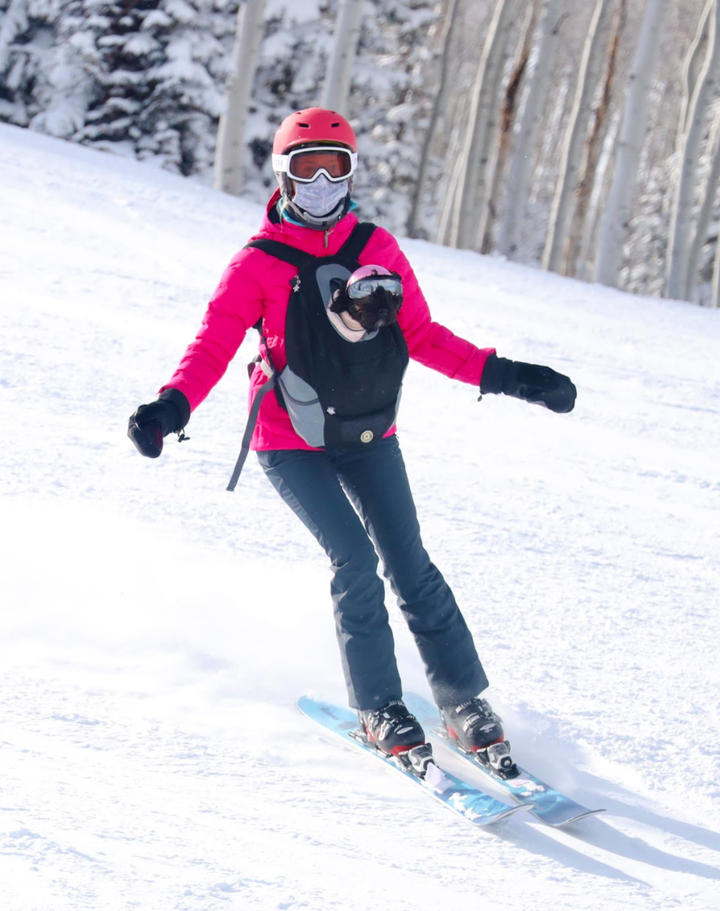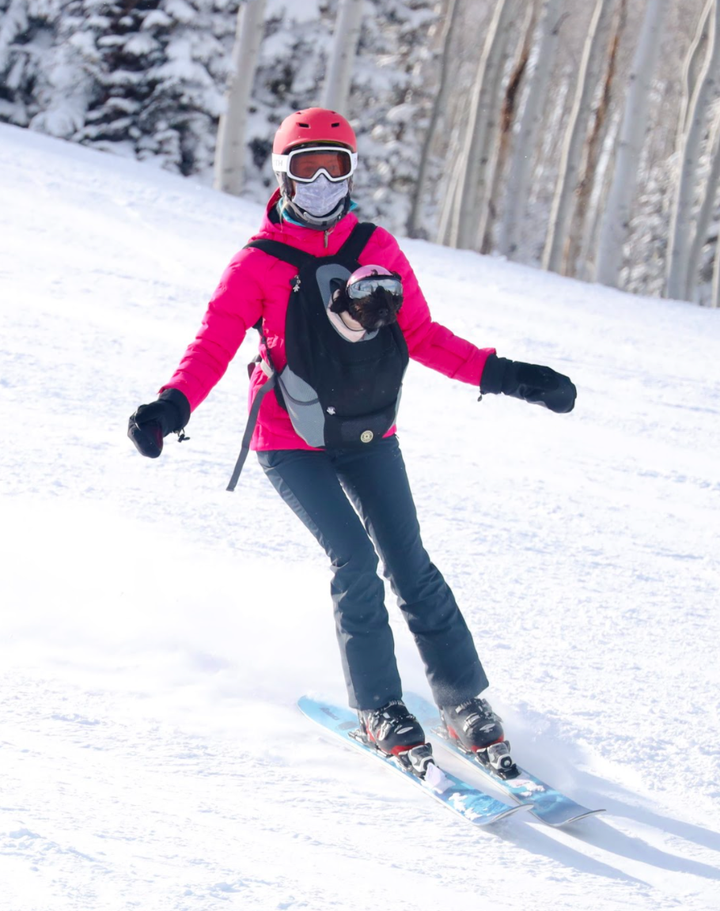 Photos: Claire Barnett and Maeve skiing at Deer Valley. COURTESY OF GRAHAM BARNETT, Huff Post
Claire Barnett wrote an excellent story for the Huffington Post about her recent trip to Deer Valley Resort, Utah.
I've been autistic and ADHD my whole life, but my diagnosis of both came late (ages 19 and 22, respectively), and it wasn't until 2019 that I considered the use of a service animal. Then, when the pandemic sent us all into lockdown at home, I decided the timing was perfect to select and train an animal. Maeve, a miniature Aussiedoodle, came home with me the first week of April last year.
She was already an older puppy, and had a calm, attentive demeanor. We spent nearly three months training her to provide timed medicine reminders during the day, and another three months teaching her to behave calmly in public spaces. By the time she was a year old, she was a task-trained service animal. Because both autistic and ADHD individuals struggle with executive functioning (such matters as task planning, working memory, distractibility/impulsivity, and awareness of the passage of time), our neurologically-based difficulties can make a responsibility like taking medicine at specific times of day nearly impossible. Maeve, however, ensures that I never miss a dose.
Claire and her dog Maeve have become the first service-animal duo permitted at Deer Valley Resort, and (maybe) at any ski resort in the country.
It's a great read, and will leave you feeling warm and fuzzy. Hopefully more can benefit from bringing service animals to the slopes in the future.
View this post on Instagram