The Know Outdoors published a harrowing report of how out-of-control hikers got at one of Colorado's most scenic hikes this year.
Hundreds of hikers flooded the trailhead daily, and some were less than respectful of the environment.
The Ice Lakes trail head is located near Silverton, CO and takes hikers ~3 miles and 2,400 vertical feet to the high-alpine Ice Lake. The lake is a picturesque aqua-marine color surrounded by 13,000′ peaks.
Officials say that the trail normally sees around 250 hikers daily, but around 400-600 daily hikers showed up this summer. Reports suggest that hikers burned campfires fueled with pieces of wood from historic mining sites, set up campsites off-trail, and even left feces around the perimeter of the lake.
Here's a quote from Jed Botsford, recreation staff officer for the Columbine Ranger District of the San Juan National Forest:
"That high alpine environment up there cannot handle that amount of people walking off-trail, and that's what was happening. We were seeing camping not only in the lower basin but actually at the lake itself. And, of course, camping above treeline, you don't have very much cover, so people were going to the bathroom literally right next to their tents, which they set up right next to the lake. We had human waste all over, between the rocks at the edge of the lake and 100 yards back.
"People were also building fires directly on the alpine environment. Once it's burned, it doesn't come back for decades. We know they were burning things besides normal firewood that you would collect in a forested environment, because we were finding nails from historic structures in those fire rings. They were tearing apart historic mining structures and burning that. It blows your mind, doesn't it?"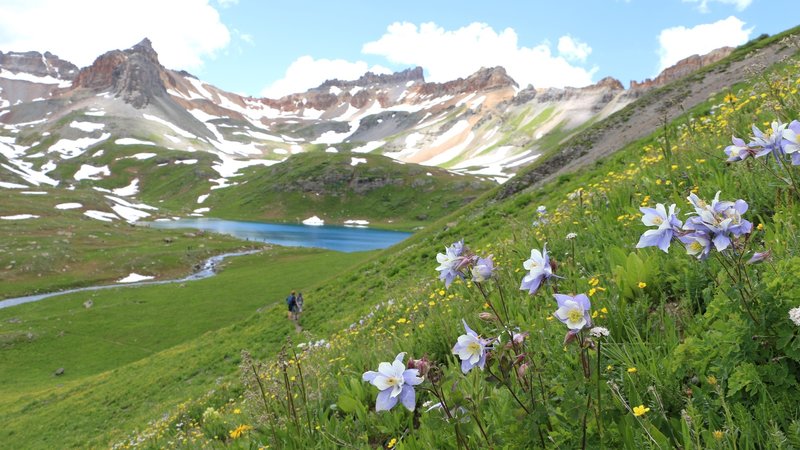 Officials are now considered implementing a permit system to reduce the number of hikers at Ice Lakes.
Such a shame that a few bad-eggs could have ruined one of Colorado's most scenic hikes. Even if the lake, and surrounding area is able to recover, we can assume that access to Ice Lakes will not be the same.
Here's a message to the people who desecrated and abused Ice Lakes this summer-
"If you could stop being an a**, that would be great…!"