5. Tina Maze
Image from Stokckli
This Slovenian bombshell is not just a world cup champion. She's an eastern European pop star as well, making her the most multi talented racer on this list. Which leaves just one question… Need a cowbell player anytime soon?
4. Julia Mancuso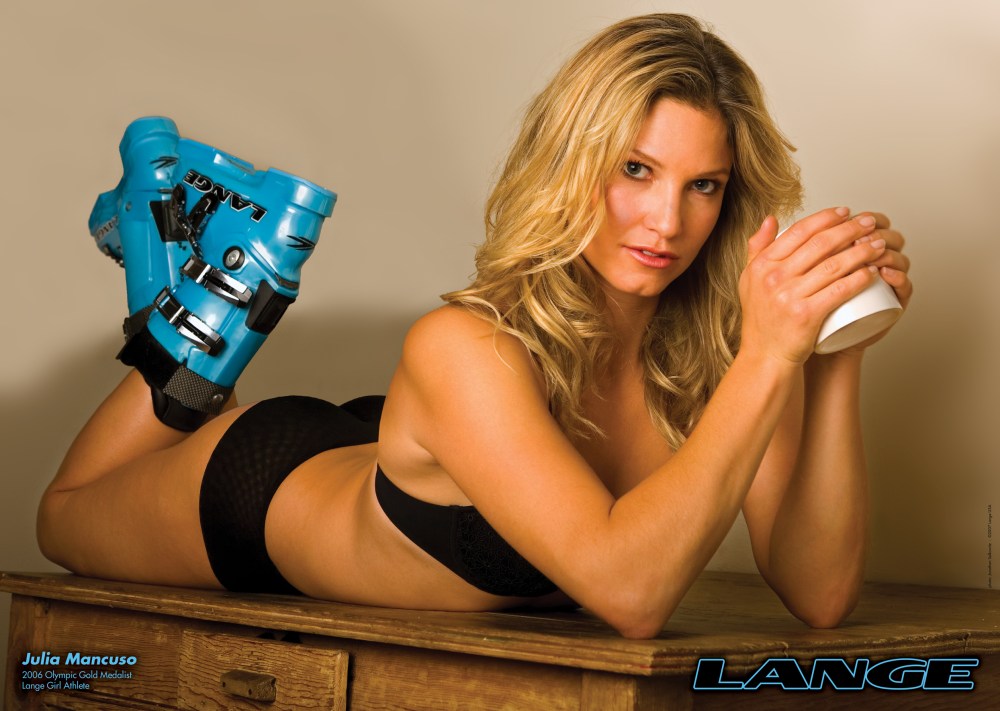 Image from Lange
Julia Mancuso's been a ski racing startlet since the mid 2000's and isn't going anywhere soon and her instagram handle @juliamancuso is making sure you don't forget.
3. Anna Fenninger
Anna Fenninger is currently the #1 female ski racer in Austria. Not only that but she is a huge proponent of wildlife conservation and wears a Cheetah helmet to raise money for wildlife in Africa. Both are attractive traits.
2. Lara Gut
Image from Lange
A newly established Lange girl, Lara Gut is an olympian, world cup champ, and charitable person. Her current project is bringing potable water to the Congo. Can I come? Lara? Lara!!!
1. Lindsey Vonn
Image by Keith Hinkle | wikipedia
What's there to say that hasn't already been said or shown on the pages of ESPN or Sports Illustrated. Vonn is the most decorated female skier ever in FIS World Cup competition history and she also has Olympic gold and bronze medals to boot. Schwing…