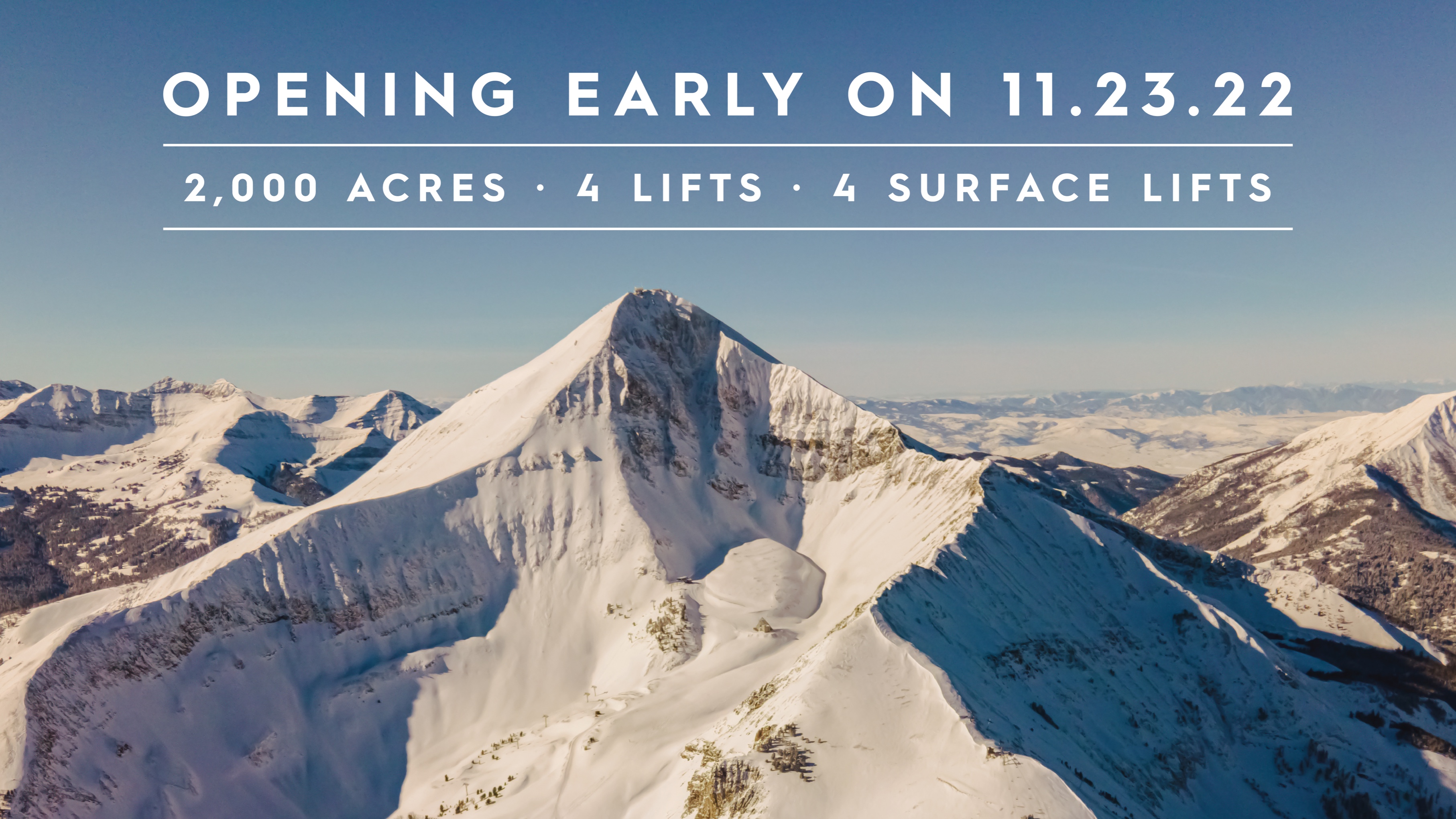 Big Sky Resort, MT got absolutely slammed by a series of early-season storms in late October and early November.
The resort isn't reporting a seasonal snowfall total yet, but OpenSnow has counted 68 inches for Big Sky so far.
Temperatures have remained cold, allowing for Big Sky to keep the snow guns cranking, and as a result- the resort is opening early.
Big Sky will open for the season on Wednesday, November 23rd at 9AM. That's one day earlier than they initially planned.
Here's more information on what you can expect to be open:
"The resort will open with 2,000 skiable acres, serviced by four lifts: Swift Current 6, Explorer, Challenger, and Iron Horse, plus all Mountain Village carpets. Ramcharger 8 will open on Thursday, November 24."
Is Big Sky the only resort in North America that can casually open with 2,000 acres? Whether they're the 'only' one or not, it's pretty damn impressive.
They're really owning up to that 'Biggest Skiing in America' slogan that they love to throw around.
To all of you fortunate enough to ski next week at Big Sky…have fun!
Featured/Header Image Credit: KG Content