Bloomberg posted an article yesterday evening claiming that iconic snowboarding brand Burton was engaging in discussions about an $800 million buyout.
Now, Donna Carpenter, wife of the late Jake Burton Carpenter, has responded. She's adamant that Burton is not for sale, and she's got a certain finger pointed upwards in the photo below to those that think it is.
"Since the beginning of owning this company, there's always been rumors about us selling. A recent report came out that we're for sale. It is 100% bullshit. It was for a nice price, but as I've always said, we are family-owned and will remain family-owned." – Donna Carpenter"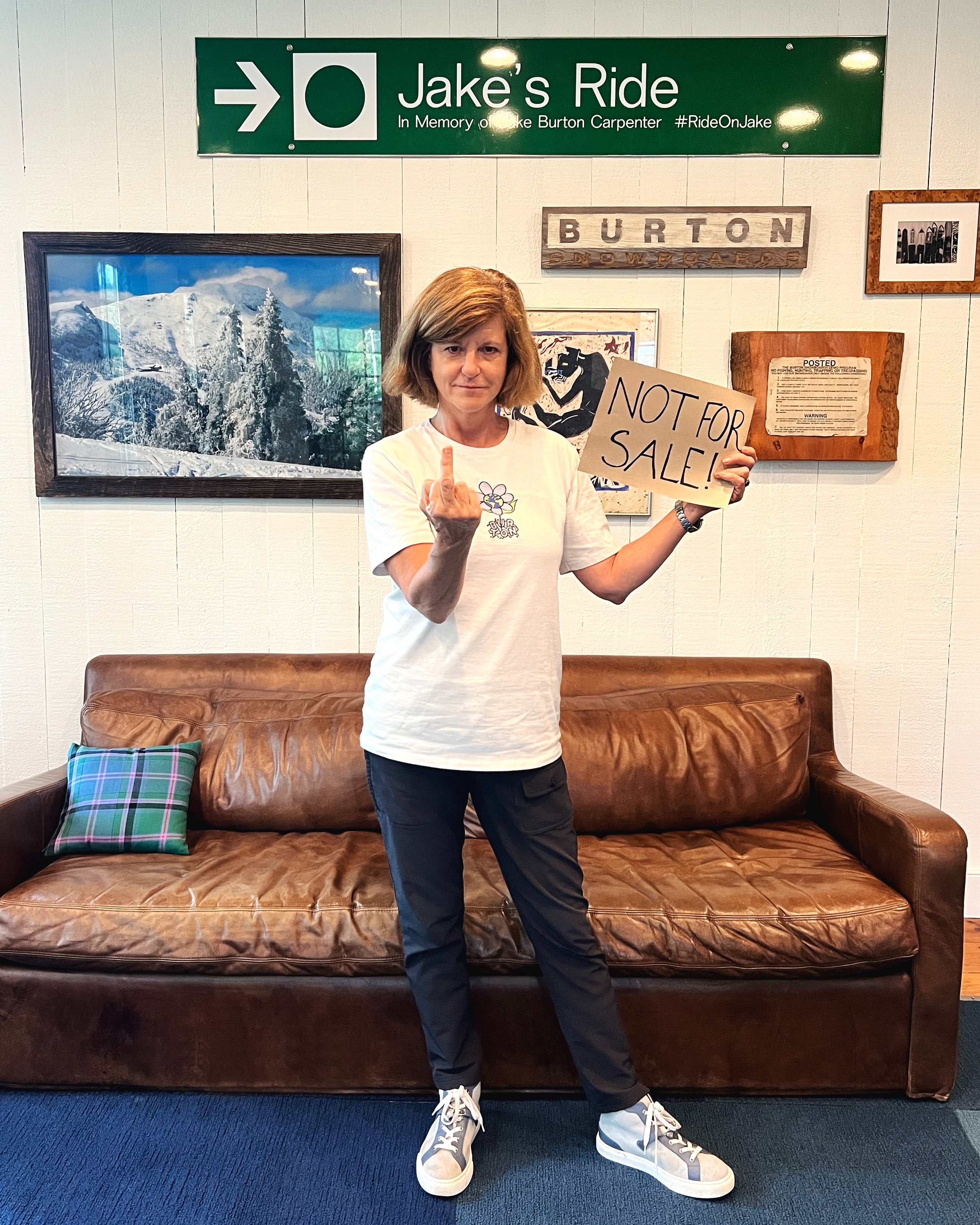 Is this just posturing by Burton to cover up their leaked intentions to sell the company? Is Bloomberg just a bunch of idiots? Who knows.
I'll take Donna Carpenter for her word that Burton isn't currently for sale, but could it be sold in the future? I guess's we'll just have to wait and see.