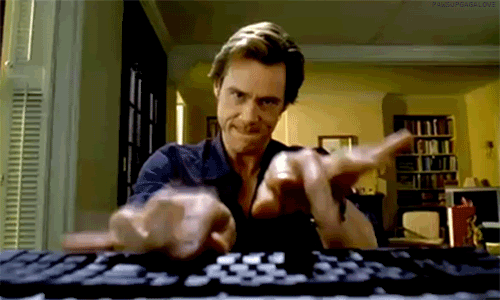 It's been a little over a month since I stirred the pot and asked the internet to share who they thought was the 'Greatest Skier of All Time'.
I knew the question would get the people going, and boy was I right.
The post, embedded below, was viewed over 40k times and picked up 627 comments of passionate skiers arguing for their guy or gal.
It's no big deal, and I'm definitely not tooting my own horn or anything, but Lindsey Vonn, Julian Carr, and Daron Rahlves even joined in on the debate.
Check out their comments below the post.
@lindseyvonn:"Tough question… not sure there's just one person, pretty sure they are all goats"
@juliancarr: "Candied is 🐐 no debate. But Scot & Seth should be on this list."
@daronrahlves: "That's why skiing is so rad! Lots of GOATS in many categories. I don't consider myself one. Thanks for the votes though."
The debate had me thinking… There's really no way to say one skier is the Greatest of All Time.
Skiing isn't like football, basketball, or baseball where you can look at stats alone to determine who is the G.O.A.T.. There are so many things to factor in when it comes to skiing, ya know?
So, I thought we could narrow the debate down a little bit. I decided to ask our Facebook followers (@unofficialnetworks) the question below.
Their answers didn't disappoint!
Feel free to comment by clicking the post below, and share with your friends! Let's get the debate going.
Todd P: "Egan Brothers or Glenn Plake. All going strong still. Or me on any given turn."
Brady W: "I'm the best skier on the mountain"

Michael B: "only one answer .Shane. duh unofficial🤷🏼‍♂️
Coombs,Candide, Plake… all great. but not Saucer boy"
Alex W: "Candide or Tom Wallisch for different reasons."

Matty M: "Daron Rhalves. Ruled it in both race and free skiing."

Steven T: "I span 3 generations… Killy (63 – 82), Glen Plake (83 – 02), Candide (03 – present). All three boast STYLE that went far beyond their accomplishments."
Marcus W: "Billy Kidd was my favorite, but Jean-Claude Killy was probably better…"
Horacio C: "Jonny Mosely was always the most entertaining, now it's Candide imo… but Morrison definitely throws it down too…"

Timothy B: "Great list from everyone….. a lot of sad RIP's , a lot of shred. I would add the amazing Sarah Burke & the crazy JP Auclair."
Jerry G: "Stein Erikson and nothing beats Franz Klammer's 1976 olympic run"

Karl G: "I think for us almost old farts it's Picabo"

Brian C: "Probably the ski instructor on South Park."