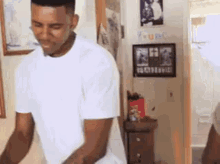 Nearly every town in America records their town council meetings in HD video nowadays, and the meetings can produce some hilarious clips.
The video below shows the mayor of Hudson, OH suggesting that allowing ice fishing in his town could lead to prostitution.
You have to see this clip for yourself…  😂
Anybody find it a little odd that the mayor made the jump right to prostitution? He claims that he reported on a story of a prostitution ring being run out of an ice shanty back when he was a TV journalist, but I'm skeptical.
I'm not going to make any wild claims, but it just seems a little fishy that his mind jumped right to prostitution when literally nobody else was considering that as a possibility.
Anyways, the video is absolutely hilarious, and the reactions are even better. The dude at the end trying to make sense of the claim had me literally laughing out loud.
What a time to be alive.
Featured Image Credit: Adam Bixby on Unsplash