"This is really a great pity, because (the original core zone) is one of the very few places in northern Beijing that has alpine meadows. Such a unique ecosystem was why it was included in the original nature reserve in the first place."– Anonymous Chinese Ecological Expert.
The most controversial Olympics in recent memory is almost upon us. I could go on all day about China's problematic government and policies, but we're just going to focus on one of their Olympic venues. The National Alpine Ski Center in Yanqing is located about fifty miles from Beijing, but it doesn't snow that much there. Scientists say the snowmaking efforts be a waster of energy and water resources. While it's a weird setup, having man-made snow isn't the worst thing to have for alpine races, especially if you're looking for a firm surface. The real issues lie with the fact they built the spot in the middle of a nature reserve, and what will happen to the site after the games.
CNN reports that the recently built ski resort was built in the core of a nature reserve. The Songshan National Nature Reserve was created in 1985 "to protect its dense forests, alpine meadows, and rich biodiversity." With being part of the nature reserve, any development supposedly wasn't allowed in the core area(except for scientific research). But when Beijing won the games in 2015, the boundary had been redrawn to make the ski slopes. While the new boundary covers a larger total area, experts say the loss of habitat and wildlife could be severe.  Some of the animals that exist in the habitat include leopard cats, ring-necked pheasants, and greater hod badgers. Another criticism of the venue is in spite of its steepness, many ski areas in China pass the Olympic downhill requirement of being over 2624 feet(800 meters), like across the provincial border of Hebei.
The next issue involves its future. China is hoping to Yanqing a four-season destination. They are hoping to expand the ski resort to one hundred hectares by 2024, and welcome half a million guests. But based on this New Yorker article about how many Chinese skiers are still learning how to ski, it's tough to see the steep slopes of the National Alpine Ski Center(its steepest slopes reaches sixty-eight degrees) to be an attractive option compared to the many ski resorts that exist in China. Further construction could also imperil wildlife, flora, and fauna. Based on the many stadiums and venues that have been abandoned after hosting the Olympics in countries like Brazil and Greece, the National Alpine Ski Center in Yanqing could eventually join the list. Some photos of the ski area and the land it sits on is below…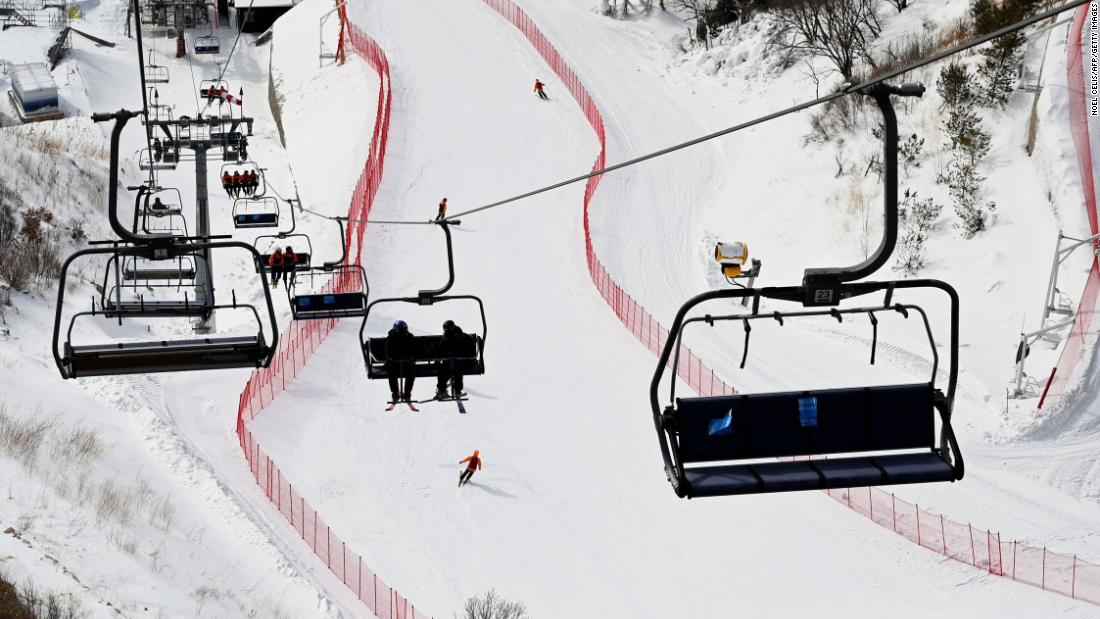 Image Credits: CNN, Ski Racing