Literally can't imagine a better toy for a skier. These things look way too fun: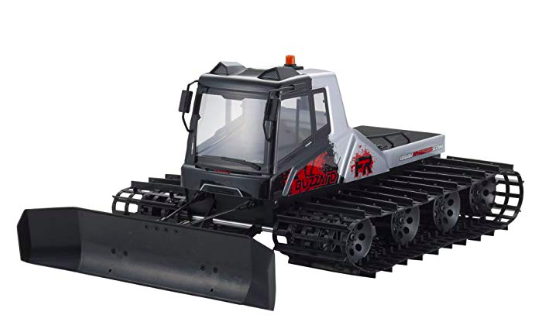 Product description
"Powered by two independent side-by-side motors, the Blizzard FR Readyset delivers awesome power and free control so you can enjoy running on any terrain like only a true track vehicle can deliver. With a suspension system equipped on all wheels, the Blizzard clears every challenge in its path including snow, rocks, steep hill climbs and gravel or sand that would trap a machine with normal tires. Twin 370 motors and twin KA-17W ESCs deliver forward, reverse, left/right turning and pivot (turns on the spot) This vehicle is fully factory-assembled so there are no difficult assembly steps or other work to complete before enjoying its sophisticated mechanics. In addition, control of the blade arm with the transmitter adds another fascinating aspect to the Blizzard. For great fun in the sand or snow, the Blizzard can match your outdoor lifestyle and go wherever you want to go."
HERE'S A AMAZON LINK TO START YOUR QUEST FOR RC SNOWCATS.