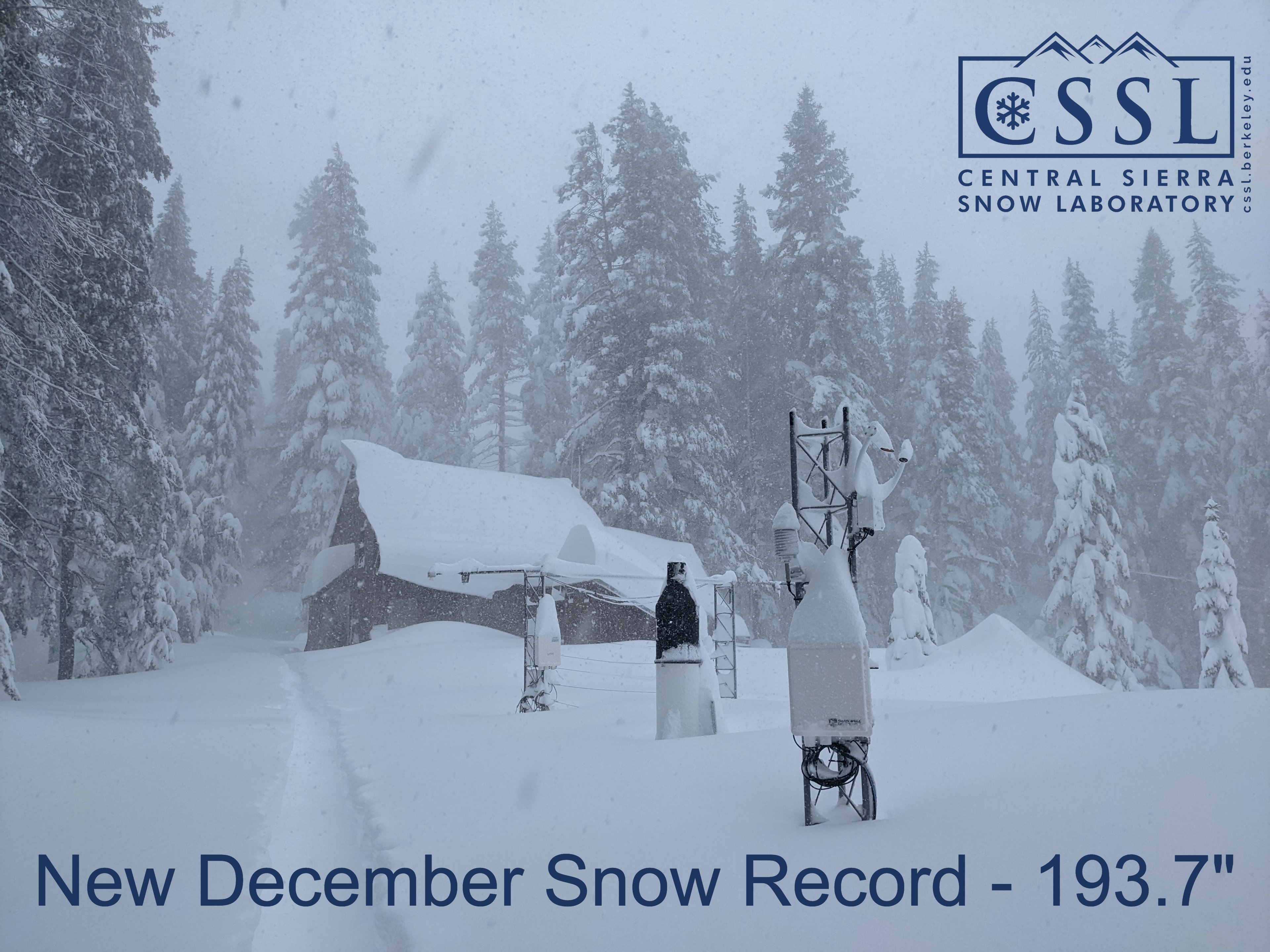 The Central Sierra Snow Lab is a research facility located at Donner Pass that is managed by the University of California Berkley. They specialize in snow physics, snow hydrology, meteorology, climatology, and instrument design.
The lab just announced that the record has been broken for the most snow observed in the month of December. A whopping 193.7″ (and counting) has been observed as of earlier today. The lab might even eclipse the 200″ mark before the day is over.
200″ of snow in a month is hard for me to even fathom. Especially since Tahoe looked dry as a bone just three weeks ago.
Mother nature is wildin' this year, ain't she? Here's to hoping she keeps it up. The west needs all the snow it can get to rectify the brutal drought.
NEW DECEMBER RECORD: 193.7"

With a 24 hour official #snow total of 38.9" at the lab, we have smashed the previous record of 179" of snow in December set in 1970!

Snow rates are still heavy and we could even break the 200" mark today!#CAwx #CAwater pic.twitter.com/x9g6fRuzHQ

— UC Berkeley Central Sierra Snow Lab (@UCB_CSSL) December 27, 2021