After years of neglect, new investors are planning to step in upgrade, and rebrand Big Squaw Mountain in Greenville, Maine. New additions will include a new chairlift for the upper mountain, a surface lift to connect the upper and lower mountain, add a new hotel, a base lodge, a brewpub, add a marina into Moosehead Lake, and much more. While the Friends of the Mountain plans to operate the mountain this winter (they've run the slopes since 2013 after the current owner stopped operating it in 2010), the upper mountain remains closed for the foreseeable future. Here's the latest news on the future of the tumultuous Squaw Mountain/Moosehead Lake ski area:
Chairlifts for Sale: The chairlift that serviced the upper mountain has sat idle for years after an accident that occurred in 2004. The Moosehead Outdoor Alliance is finally doing something with the chairs, as they are holding an auction on seventy-five of the decommissioned chairs. The auction started on Monday and continues till Friday. The pick-up will occur on January 8th from 10-3 at Big Squaw. You can bid on one of the chairs here, and full details about the auction are below.
"Squaw Mountain opened for skiing in December 1963 with a Hall T-bar climbing 600ft. and servicing 4 trails. In 1967 Big Squaw Mountain installed it's first chairlift, a Thompson double by Stadeli, bringing skiers to the area's new summit, increasing the vertical drop to 1,700ft and making Squaw the second largest ski area in Maine at the time. Now decommissioned, the resort has donated 75 of these classic double chairs to Moosehead Outdoor Alliance 501 c3 to sell at auction. All proceeds will go toward building and maintenance of purpose-built mountain bike trails in the Moosehead Lake Region for public use."
Pandemic Delays Sale and Grand Reopening: As discussed in our last article, the new owners plan to change the derogatory name and invest in the infrastructure to once again make the resort a four-season destination. According to the Bangor Daily News, the grand reopening of the whole mountain has been moved to either December 2023 or January 2024, with a partial reopening happening before that timeframe. Delays have been attributed to the pandemic, "fluctuations in material prices and availability, plus future employees' wages, making it tough to solidify funding and plan for construction." The new investors are still finalizing the deal with the current owner, and they claim to be committed to reopening the whole mountain. Negotiations with numerous chairlift companies are also ongoing, but no contract has been signed yet. Hopefully, the deal works out, and the mountain can finally get the love that it deserves.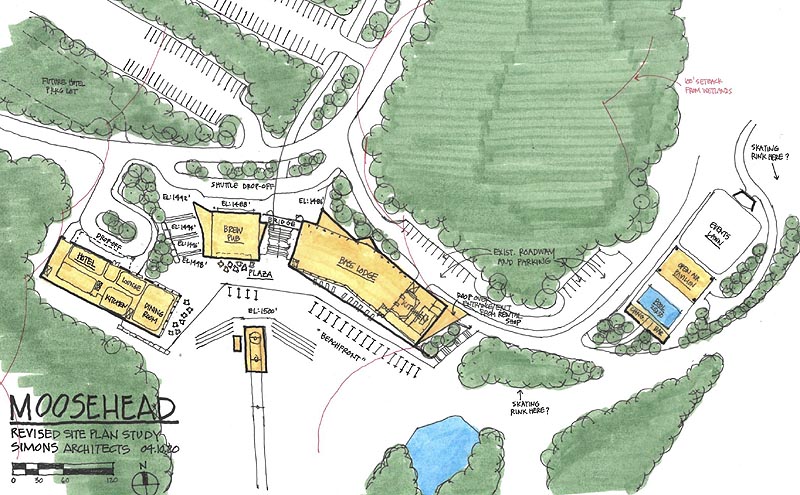 Image Credits: Friends of the Mountain, New England Ski History, Spectrum News,