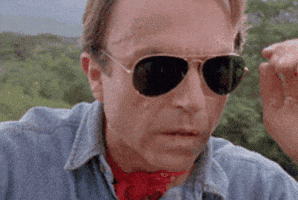 This is a pretty silly video I stumbled across on YouTube this morning, and I thought, 'I bet the readers of Unofficial Networks would agree that this video is pretty silly.'
That should catch you up to speed of how the last 30 minutes of my life as a ski blogger have went. Only criticism I have of this video is that the guy didn't use the Jurassic Park theme song.
That would have been *chef's kiss* magnifique!
Andrew Brown: "The March 2021 snowstorm in Colorado brought lots of snow so I decided to ski off the roof again…this time wearing a T-Rex costume!"