A major change could be coming to Grouse Mountain near Vancouver. The Global News reports that a $30-35 million Canadian dollars will replace one of their trams with a high-speed eight-person gondola, along with a parking lot redevelopment and expansion. The base area is served by two trams: the Red Skyride and the Blue Tram.
This new gondola will replace the Blue Tram, which is nearing the end of its lifespan due to its opening in 1966. Currently, the tram is only being used to move freight and passengers during emergency situations.
There will be 27 gondolas that are continuous unlike the Red Skyride, and the journey to the top will be only 5.5 minutes. With tram times taking up to two hours last season, a change to their lift capacity is clearly needed. This proposal will have to be approved by the District of North Vancouver. Construction will likely take eighteen months, and Grouse Mountain is hoping to open the lift in December of 2023.
Grouse Mountain doesn't quite reach the levels of some of the behemoths of British Colombia, but it's a reliable option for the locals situated around Vancouver. It is only a twenty-minute (nearly 13 km/8 miles) drive from downtown Vancouver, the resort is unique in that the base is home to the trams, and you need to ride down on them, as there are no ski trails that go down to the base. The ski resort includes thirty-three runs, night skiing on fifteen runs, four chairlifts, snowshoeing trails, and an ice skating pond. In the summertime, the mountain features scenic chairlift and tram rides, ziplines, hiking, a grizzly bear habitat, a canopy rope tour, and more.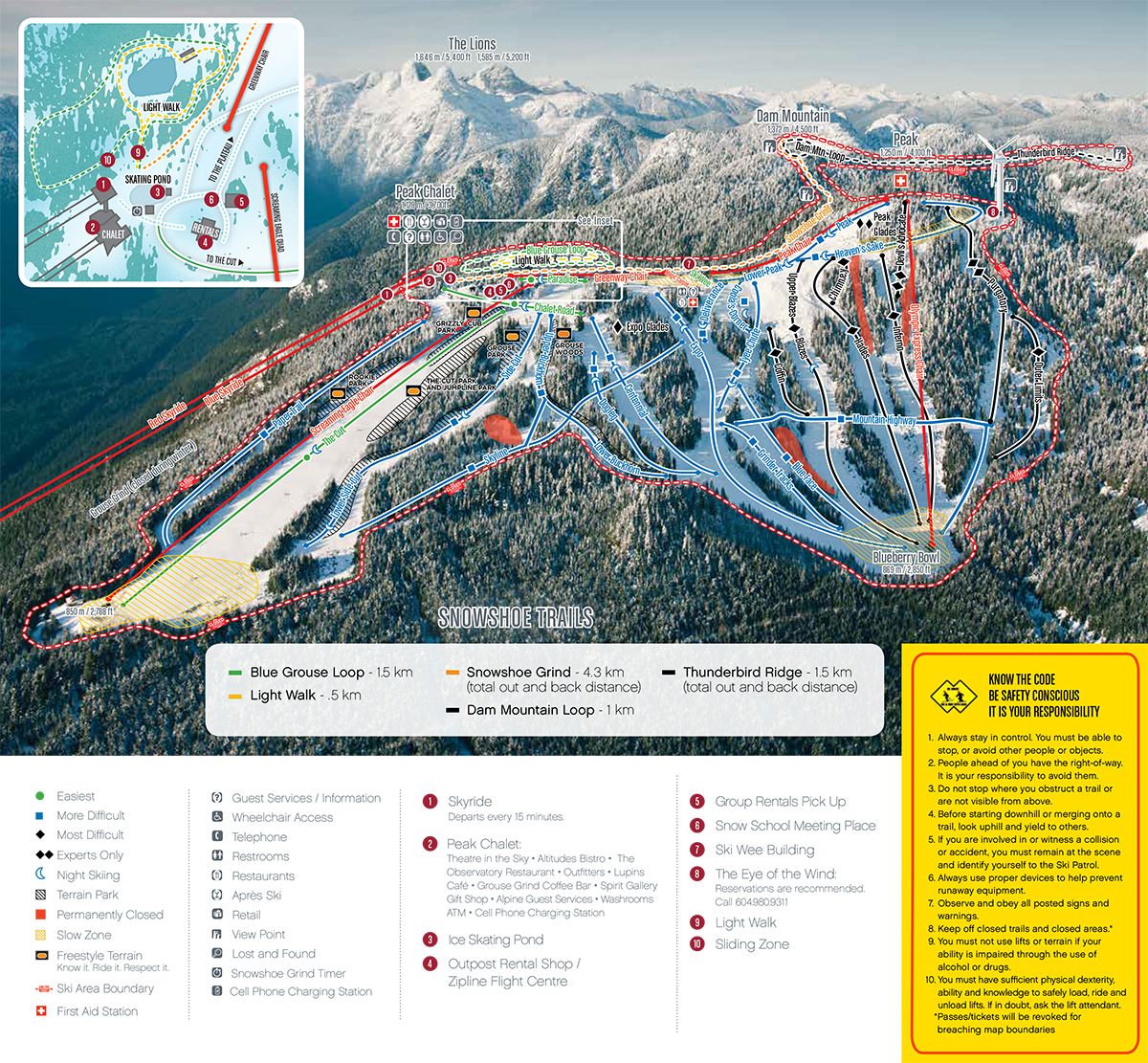 Image Credits: Grouse Mountain