Friends of CAIC posted some staggering information about human-triggered avalanches to their Instagram page:
Many of these avalanches are the result of a slab that is resting over a week snowpack. The CAIC is reporting that the majority of Colorado's regions are showing a "Considerable" risk for avalanches.
This model was captured on 12/16/20 at 3:30PM CST.
The slide in the Friends of CAIC Post occurred in the
Gunnison Zone
as shown dead-center of the model above.
Many feared that this season could produce a large amount of skier and snowboarder incidents in the backcountry.
2020 appears to be the perfect storm for avalanche-related deaths fueled by backcountry gear becoming more easily available, and fears of contracting COVID-19 at a resort.
Let's pray that this is a 'false flag', and not a preview of what the rest of this season will look like.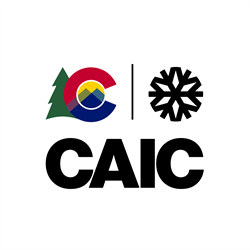 We always recommend checking with The CAIC for the best avalanche forecast models in Colorado.