Check out the first three weeks of this series where I tell you how you can ski in every state in the US.
Part 1 (AL-GA)
Part 2 (HI-MD)
Part 3 (MA-NJ)
*Cover Image- Whiteface Mountain, NY. Credit: Whiteface Region*
And here we go the next 10 states!
New Mexico
Where: Taos Ski Valley
Fun Fact: Taos Ski Valley allowed snowboarders for the first time in March, 2008.
Why: Taos average decent snowfall, a big vertical, and more than 300 days of sunshine each year!
New York
Where: Whiteface Mountain
Fun Fact: Whiteface hosted the downhill skiing events during the 1980 Winter Olympics.
Why: I need to ski "The Slides" off the Whiteface Summit.
North Carolina 
Where: Sugar Mountain Ski Resort
Fun Fact: Sugar Mountain's top elevation is 5,300 ft. That's higher than every ski resort in New England.
Why: Sugar Mountain offers the most vertical in NC.
North Dakota
Where: Huff Hills Ski Area
Fun Fact: The ski area is relatively new, just opening in 1993.
Why: Huff Hills is North Dakota's largest ski area.
Ohio
Where: Mad River Mountain
Fun Fact: Mad River Mountain is now on the Epic Pass.
Why: Mad River is only a 50 minute drive from Columbus.
Oklahoma
Where: Any dairy farm.
Fun Fact: There are no ski resorts in Oklahoma.
Why: Grab a cow tail and hang on!
Oregon
Where: Hoodoo Ski Area
Fun Fact: Hoodoo Ski Area's mascot is Harold the Hodag.
Why: Hoodoo Ski Area is on the Indy Pass!
Pennsylvania 
Where: Elk Mountain
Fun Fact: Elk has been spinning lifts since 1959.
Why: Elk has some of the best steeps in all of PA.
Rhode Island
Where: Yawgoo Valley
Fun Fact: Yawgoo Valley is RI's only ski resort.
Why: You gotta take what you can get!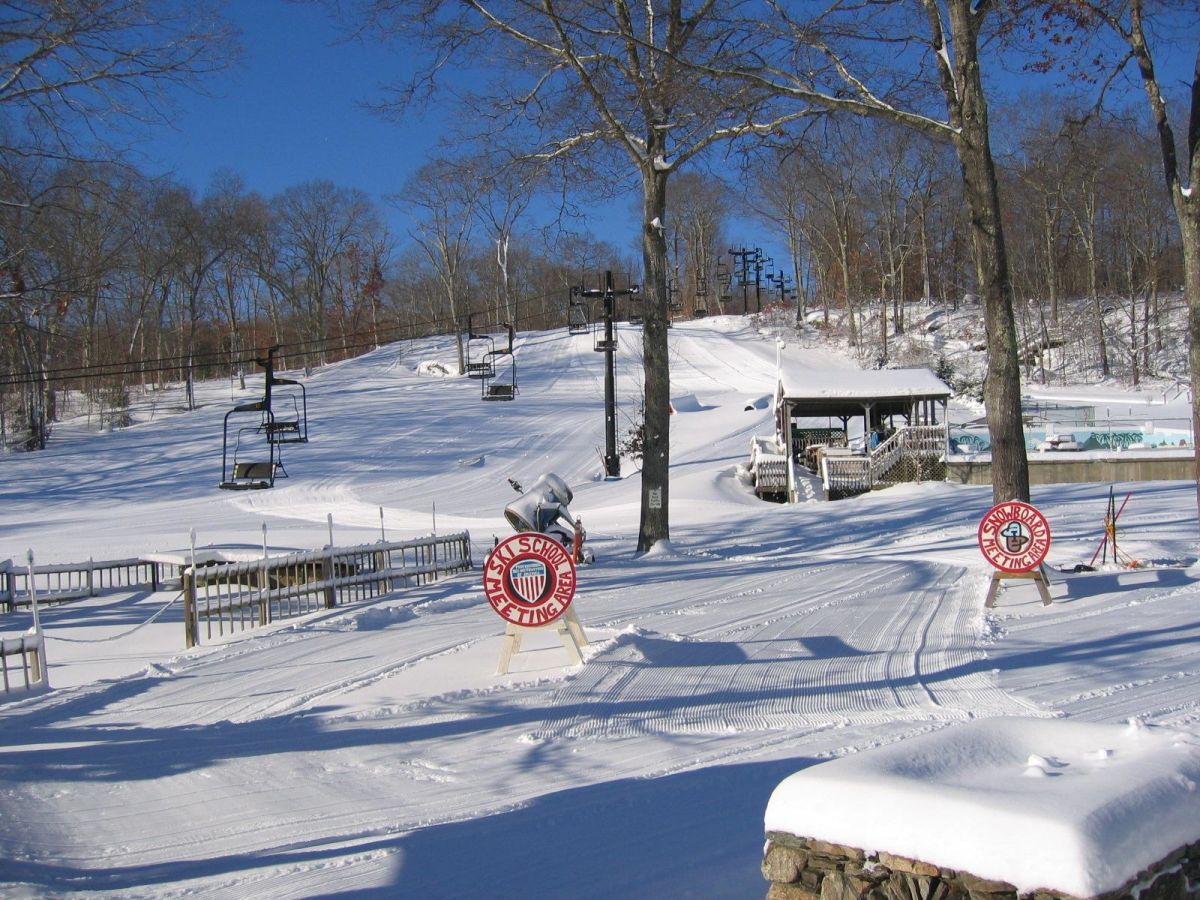 South Carolina
Where: Ski Sapphire Valley (NC)
Fun Fact: South Carolina does not have any ski resorts, this one is close enough.
Why: Sapphire Valley is only ~20 miles from the border of NC and SC.