Join me for Part 2 of this weekly series where I show you how you can ski in every state in the US. Check out the first 10 states from last week here.
Hawaii
Where: Mauna Kea, Big Island, Hawaii
Fun Fact: Mauna Kea is world's tallest mountain. The mountain stretches from 19,000 ft. below sea level to 13,796 ft. above.
Why: It's the only option, and looks sick! I'm going to have to time this one perfectly…
Idaho
Where: Sun Valley Resort
Fun Fact: Sun Valley had the first three chairlifts ever made.
Why: See fact above. I'm a history nerd, what can I say.
Illinois
Where: Chestnut Mountain Resort
Fun Fact: Chestnut is only ~3 hours from Chicago.
Why: Chestnut is by far the largest ski resort in Illinois. Go big or go home!
Indiana
Where: Perfect North Slopes
Fun Fact: Perfect North is less than two hours outside of Indianapolis.
Why: Bonus points for being close to an airport. Also, 400 ft. of vertical is respectable for Indiana!
Iowa
Where: Sundown Mountain Resort
Fun Fact: The resort is about 20 minutes from the Mississippi River.
Why: The resort is only two hours from where I live. Easy enough.
Kansas
Where: Mystic Lakes Ski Club 
Fun Fact: There aren't any snow skiing resorts in Kansas.
Why: Mystic Lakes Ski Club is a world class water-skiing facility that has hosted the Water Skiing National Championships.
Kentucky
Where: Ski Butler (Defunct) 
Fun Fact: Ski Butler was KY's only ski resort, but was forced to close in the mid-90s.
Why: Maybe I can show up with skis, pray the snow gods bless me, and take a run down the old slopes? I don't know, I'm desperate here!
Louisiana
Where: Bourbon Street, New Orleans
Fun Fact: You can open-carry alcohol on Bourbon Street.
Why/how:
Step 1: Buy a pair of roller skis.
Step 2: Take them down Bourbon Street for an all-time picture.
Maine
Where: Sugarloaf 
Fun Fact: Sugarloaf's Snowfields are the only lift-serviced above-treeline terrain in the East.
Why: It's big, it's cold, and hella fun.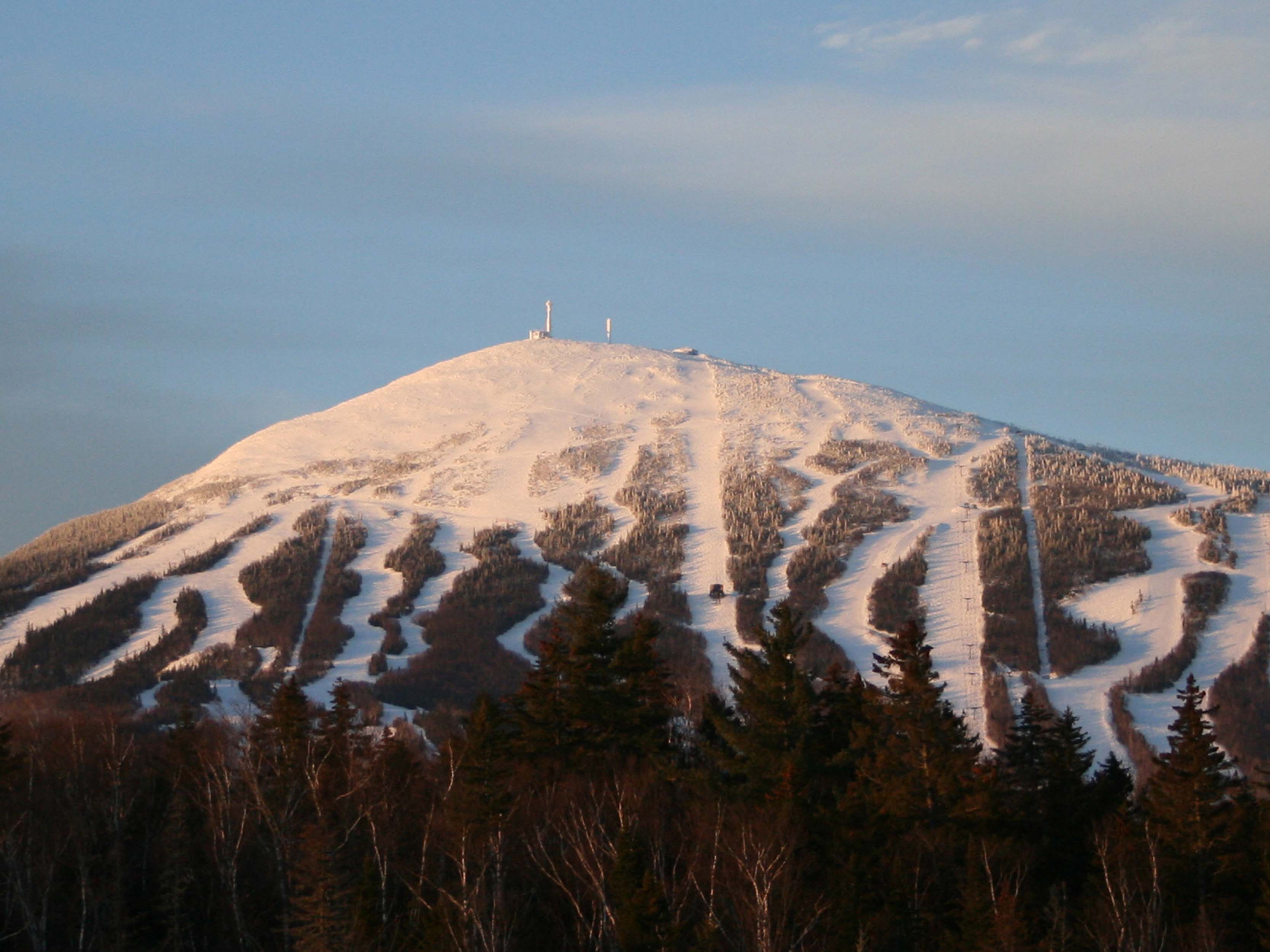 Maryland
Where: Wisp Resort
Fun Fact: Wisp averages over 100 inches of snow annually.
Why: The resort is surround by the town of Deep Creek, MD with plenty to do after you get off the slopes.