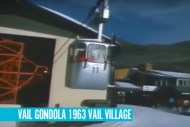 What started as a dream shared by two Aspen ski patrollers has transformed over the course of half century into one of the one of the biggest market forces the ski industry–Vail Resorts.
Related: Vail Resorts Announces Plan To Buy Stowe For $50 MILLION!
But how did we get here? The story of Vail Resorts starts in 1962 when Pete Seibert and Earl Eaton set their minds on creating the "next great ski mountain." Having grown up in the Vail Valley, Eaton knew there was something special in his backyard and started building the initial lifts while his partner, Seibert searched for investors. Fast forward 56 years and Vail Resorts announces the acquisition of Stevens Pass and 4 others in a single year.
Which begs the question, "how did we get here?"
How did Vail Resorts usurp entities like Intrawest, Powdr Corp, and others to top the ski resort operator heap? The answer is as simple as their investment strategy is genius– growth, fast and cheap. Buy up the market share, offer a season pass that undercuts the rest, and force upfront sales before a snow flake hits the ground. Pure. Genius. 
The History of Vail Resorts [1962-2017]
1962 – Pete Seibert and Earl Eaton found Vail Mountain. Lift Tickets are priced at $5.
1968 – Lionshead Gondola constructed. President Gerald Ford makes first of many visits to the Vail Valley.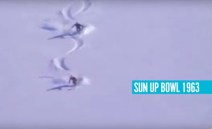 1976 – Tragedy strikes when Lionshead Gondola derails, killing 4 people.
1977 – Colorado Ski Museum Founded In Vail
1980 – Beaver Creek opens
1985 – George Gillete Jr. purchases Vail and Beaver Creek, acquires Vail Associates.
1990 – Vail hosts alpine ski racing world championships
1997 – After going bankrupt under George Gillete Jr., Apollo Management buys Vail and Beaver Creek, renames the company 'Vail Resorts' and goes public. Vail Resorts buys Keystone and Breckenridge making it the biggest resort operator in Colorado.
1998 – Famous Two Elks Lodge Burns Down. Radical environmentalists take credit.
1999 – Vail and Beaver Creek host alpine ski racing world championships for second time in 10 years.
2000 – Blue Sky Basin opens to the public
2002 – Vail buys Heavenly
2010 – Vail acquires Northstar
2012 – Vail celebrates its 50th anniversary. Buys Kirkwood in California, Afton Alps in Minnesota, and Mt Brighton in Michigan.
2013/2014 – Described as a hostile corporate takeover, Vail Resorts acquires Park City. They also finalize plans to combine Park City and Canyons.
2015 – Vail Resorts purchases its first international ski area, Perisher in Australia.
2016 – Vail Resorts buys North America's largest ski area, Whistler Blackcomb as well as Wilmot Mountain in Wisconsin. The combined price tag– $1.42 billion dollars!
2017 – Vail buys Stowe Mountain Resort for a reported $50 million. Peak season, day lift tickets at Vail/Beaver Creek are priced at $175.
2018 – Vail adds partnerships with Colorado icons and former rivals, Telluride & Crested Butte. Vail also plants its foot in the PNW market with the addition of Stevens Pass. Okemo and Mount Sunapee added on the East Coast.
Who's Next…
The only question that remains is, "what resort will be scooped up next?" Our guess is that the train has only just left the station. Vail Resorts will continue to compete with the Ikon Pass and as such will be forced to up its investment in markets where their competitor is capitalizing.
references
* Colorado Ski and Snowboard Musuem, Colorado Ski History, The History Of Vail