While many resort groups are banding together to offer similar skiing and riding experiences at mountains built for destination skiers, the Mountain Riders Alliance is taking the path less travelled. 
Unlike the Epic Pass, the MRA seeks to provide 'Playground' a homegrown and affordable ski experience that caters to locales existing happily outside the mainstream. From east coast stashes such as Mt. Abram to west coast hideaways like Hurricane Ridge, the participating resorts are without lengthy lift lines, $15 dollar Bloody Mary's, or $25 parking fees. Instead, what you'll find is a reasonable, local, and mountain true cultures that espouse the Mountain Rider's Alliance philosophy that "it's about the riding," not the scene. Participating resorts include Beartooth Basin, Clearwater Ski Club's Bald Mountain, Elk Ridge, Mt. Abram and Hurricane Ridge.
However, the Mountain Playground Card is not just for the small resorts.
Other benefits include deals at participating businesses like the Alpenrose restaurant in Vail Village and The Backcountry ski shop locations in Truckee and Squaw. However, cardholder benefits expand beyond deals at the resorts themselves. The new card offers exclusive discounts on everything from custom built Wagner Skis to guide services in South America and Japan through Casa Tours.
Find the full list of benefits here: Cardholder Benefits
In the end, The Mountain Playground Card hopes to build strong connections with strong mountain communities. Furthermore, all card sales will result in a portion being given to non-profit SheJumps, whose mission is to encourage young women to participate in skiing and snowboarding among other outdoor pursuits.
Buy your card here: Mountain Playground Card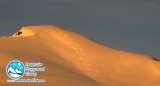 About Mountain Riders Alliance
The mission of Mountain Rider's Alliance is to develop values-based, environmentally-friendly, rider-centric mountain playgrounds that encourage minimal carbon footprint business practices, while making a positive impact in the local community.
Visit the MRA website here: Mountain Riders Alliance