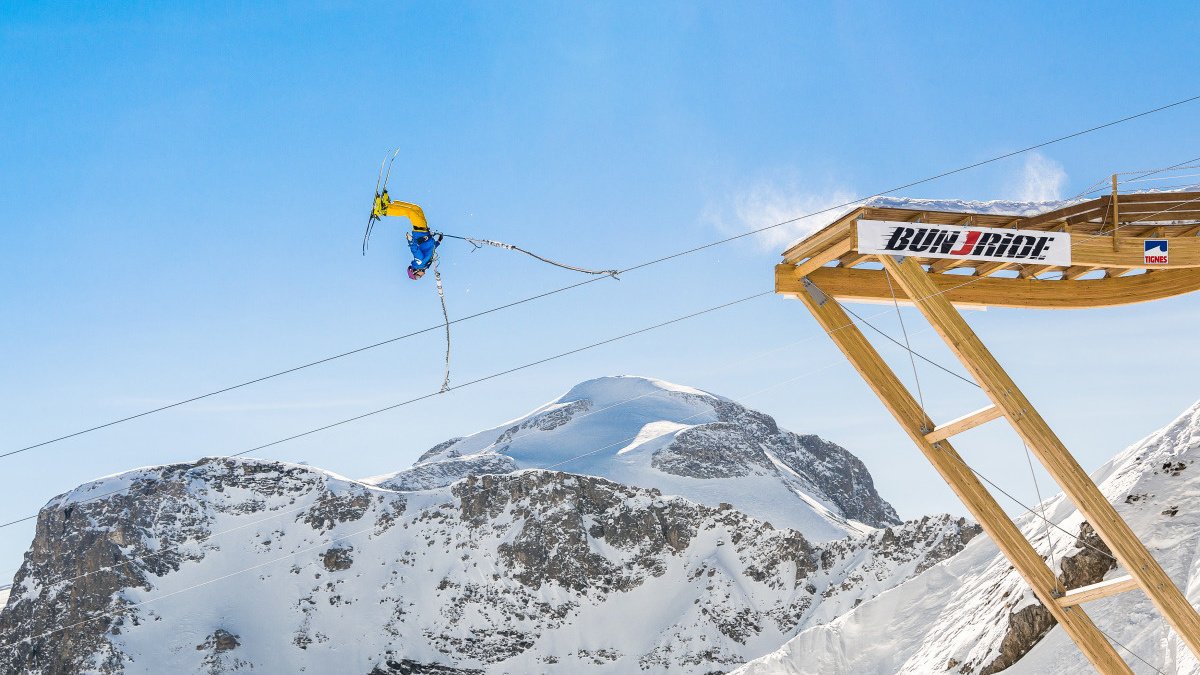 Ski resorts across the world use ski-adjacent attractions to lure the money of tourists, but we've never seen anything quite like this.
We're just now learning, thanks to the video below, that Tignes, France has a ski bungee jump that looks absolutely wild.
Essentially, skiers launch themselves off a huge ramp, and a bungee catches them before they hit the ground.
You have to see this thing in action to believe it:
Looks pretty damn crazy, right?
Might have to book a flight and head out to Tignes just so I can try out this deathtrap for myself.
Who's with me?