Cars, for better or worse, are a necessity to going skiing. As skiers we seek out vehicles that can handle snow, tote our extensive gear piles, and leave a place for us to crash when the roads get bad. Below are 3 vehicles that are mainstays of the ski bum lifestyle and sure to get you up on the hill even on the most treacherous days.
1998 Subaru Outback:
Synonymous with mountain culture; Subaru Outback's dot the parking lots of ski areas nationwide. Good gas mileage coupled with an uncanny ability to plow through fresh snow makes the Outback a perfect vehicle for any skier on a budget.
They might not be the most comfortable vehicle to sleep in but any self-respecting ski bum will catch some zzzz's in their 90's 'Subey' at some point.  The hatch space is more the adequate for loads of gear. But what makes this car more impressive and more visible is its ability to go the distance. With regular maintenance you might just get 'er to 350,000 miles.
*Just make sure you remember where you parked it because there will probably be 500 other Subarus in the ski resort parking lot.       
1997 Toyota Tacoma Access Cab:
For the skier that needs to go anywhere, in any condition, while hauling a bed full of their carpentry tools, Toyota trucks get the job done. Used Toyota's are typically pricey due to their longevity and burly frames. 
Adding a bed topper to the back of a Toyota truck makes for a simple abode on the road, but also adds a secure place to store your gear and keep the snow off. As long as you keep the bed heavy with sandbags you won't be Jerry fishtailing all the way home. If you have too many drinks at the bar, worry not! You can always duck out unnoticed and crash in the truck bed.
1997 Astro Van AWD:
For the ski bum on the road, the Astro Van is a plush way to get to the ski hill and sleep in comfort. Although the AWD versions are rare, with patience and good research you can find your own ski mansion on wheels. Wake up in the resort lot on the deepest day of the year, cook your breakfast and head out to ski.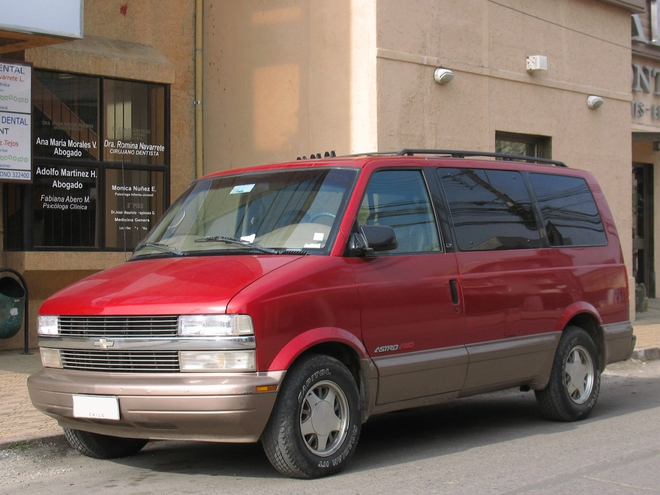 When you're all done for the day you can just curl back up in your van before staking out the next road trip. Owning an Astro brings another meaning to 'living in a van down by the river'. The internet is full of sleeper conversion ideas which range from fully livable units to just mattresses laid down in the back. Step one is removing your seats but the rest is up to you.
Also Read: You Might Be A Ski Bum If……. [Part 2]