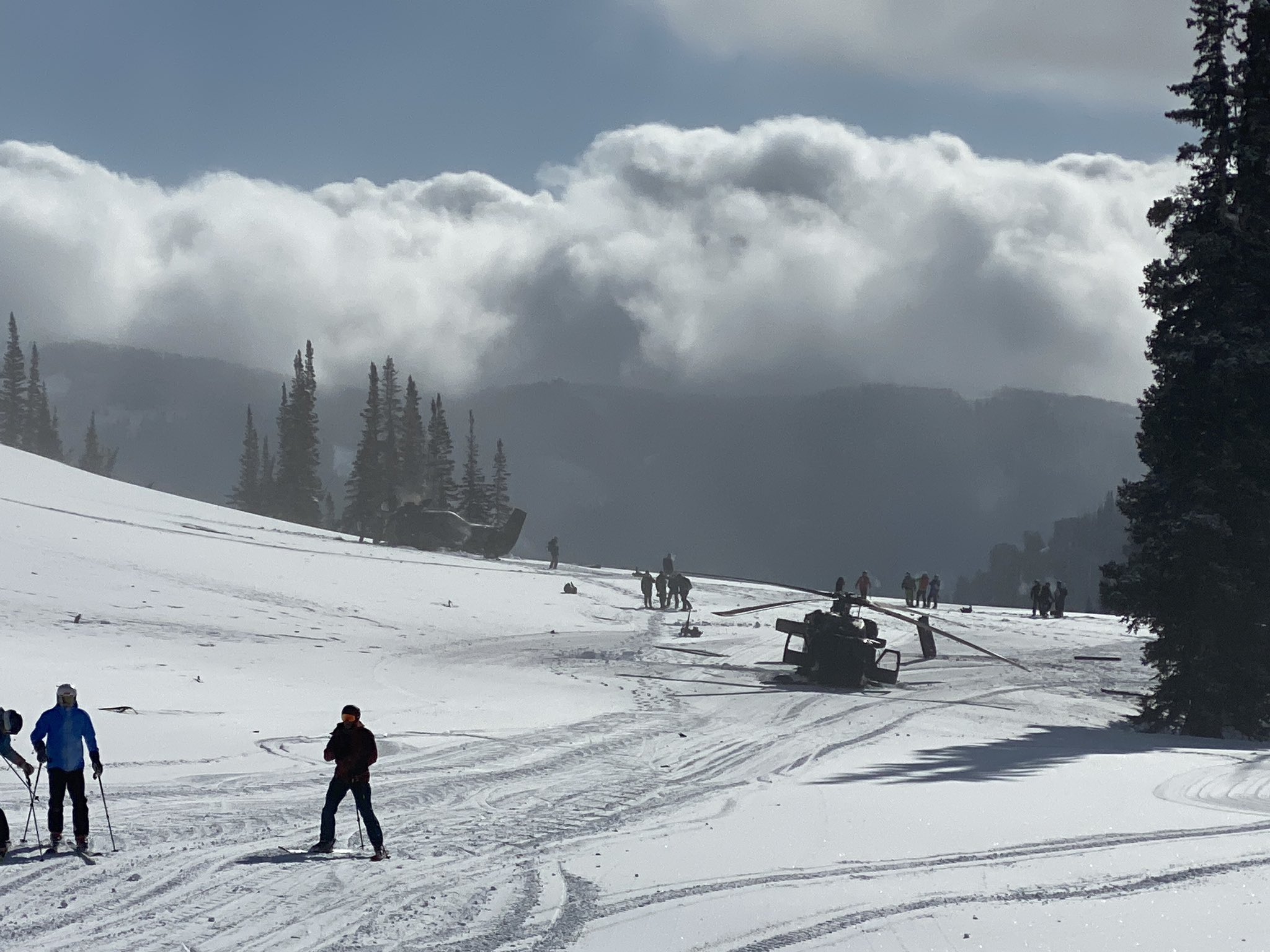 The internet was ablaze with news of two Black Hawk helicopters crashing in Mineral Basin at Snowbird earlier today. Details have slowly emerged since the incident, and it appears that everybody is okay (thank god).
We covered the news as it was coming out live here. Check it out if you want to see other pictures and videos.
The video below comes directly to use from two of our followers. They were riding the Mineral Basin chair when the incident occurred. You can watch and listen as they react to the incident live.
It's absolutely insane to watch a video of it. I can't imagine how scary that must have been to see in person.
Credit: Jacob Oster (@oster.jacob) and Billy Halloran (@hillyballoran)
Header Image Credit: @LifterMike93