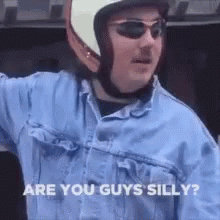 You guys know who Larry The Enticer is, right?
I don't know why, but when I was writing the title of this blog I started to question if people knew him for his name or just that classic "Are you silly? I'm still gonna send it" video that took the internet by storm a couple of years ago.
Either way, odds are you've probably seen this denim-clad sender ripping a sled in some fashion in the past. The video below shows Larry going to the fullest of sends over a school bus on what appears to be a relatively old sled.
This guy is electric, and watching him gracefully lift his big body over a full-sized school bus on a snowmobile is just majestic. It's like poetry in motion.