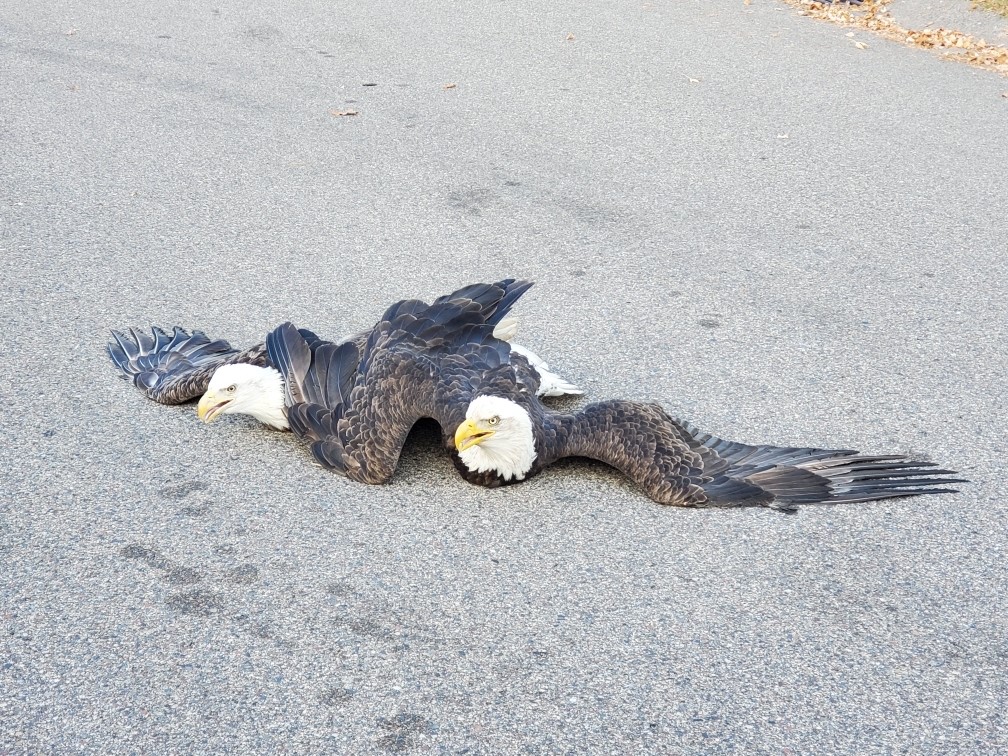 A Police Officer in Plymouth, MN was dispatched to a residential neighborhood for an unusual kind of fight going on in the streets.
Two bald eagles had become entangled while most likely fighting over a nest in the area. It's a pretty common thing that can happen, according Raptor Center Executive Director Dr. Victoria Hall.
She said this about the incident to KARE 11: "There are two times of year when we know this to occur," Dr. Hall writes. "Early spring as pairs are reestablishing territories in preparation for breeding, and in the fall when some pairs reclaim a nest (if they stay on territory during the winter) and start adding sticks to reinforce its structure."
The eagles eventually freed themselves from each other's grasps and flew away. Not clear if the officer actually did anything to free them, and the bodycam footage below is cut off to show what happened.
Still, pretty crazy that a police officer had to attempt to break up a bald eagle fight. Probably won't ever happen again 😂
For Plymouth police officers, there's no telling what call could come in next. Yesterday, police responded to a report of two bald eagles stuck together on a Plymouth roadway.

With a little assistance, the eagles were able to untangle themselves and flew away 🦅🦅 pic.twitter.com/3d9S9jpM1Z

— Plymouth Police, MN (@PlymouthMNPD) November 3, 2021