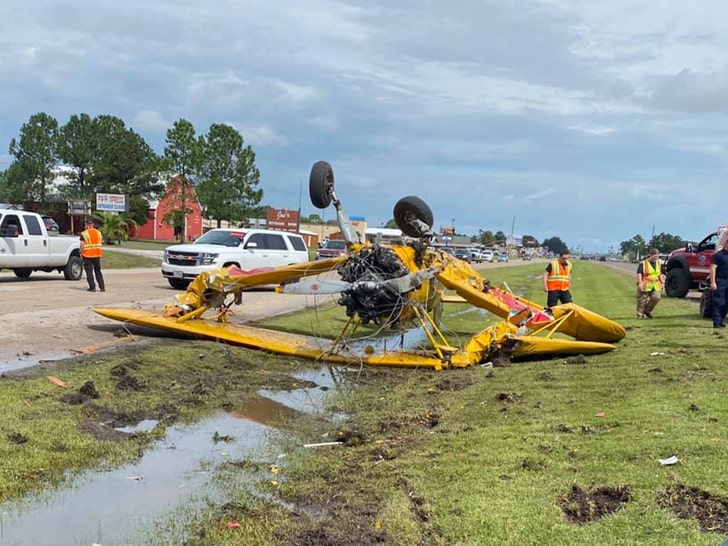 How do you get home after your plane is used on a float in a parade? Well, if you're this pilot from Winnie, Texas you try to take the plane off from the highway and try to fly your ass home…apparently.
Things clearly did not go well for this pilot, as I'm sure you can tell by the title. He clipped a streetlight that sent his plane crashing into the ground shortly after taking off.
The pilot is reportedly alive, but I have no idea how his reputation in that town will ever recover. He's always going to be 'That idiot guy who crashed his plane into the streetlight because he thought it would be cool to take off from the road and ended up on national news.'
From TMZ: "Local reports say the plane had been used in a parade as a float, and the pilot decided he would take off from the street to get back home. Luckily, the pilot was not injured in the crash, but the crash caused the street to be closed for several hours.
The cause of the crash is still being investigated, but reports say windy conditions may have contributed to the pilot losing control of the plane."