US Ski & Snowboard President and CEO Tiger Shaw announced that he will step down from his duties following the completion of the 2022 Winter Olympic Games in Beijing.
Shaw will immediately join the board of trustees for The US Ski & Snowboard Foundation to raise money for athletes, according to Ski Racing Media.
"I'm focused on … getting through this moment and communicating to everybody that I plan to move on but stay very involved as a board member," Shaw said. "I don't know what I'm doing next yet, but I was thinking if there was ever a good time to go for another trick in my career … to do something else before I retire, this is the right timing and with great advance warning to everybody so I can orchestrate a great transition."- Ski Racing Media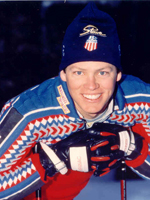 Shaw has been President and CEO of US Ski & Snowboarding since 2014, and helped increase the organization's endowment from $36M to ~$60M.
Shaw is a former US Olympic skier who competed in the 1984 and 1988 games.
You can read the full interview by Ski Racing Media here.