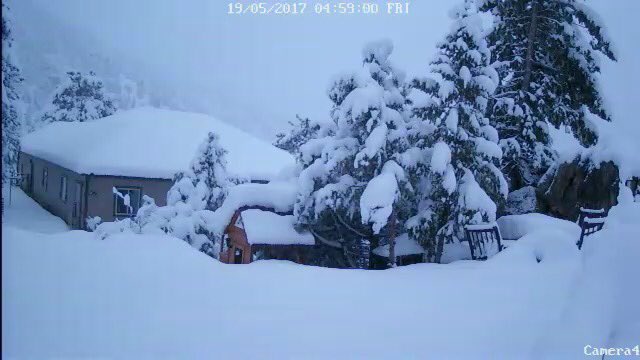 The unusually strong late-spring snowstorm that ripped across the west late last week dumped more than 40 inches of snow in parts of the Rockies. Allenspark, Colorado got the most recored snow with 42 inches, followed closely by 41.7 inches of mid-May snow near Ward.
Cheyenne, Wyoming, picked up 11 inches of snow on May 18th alone.
Wyoming's capital city has picked up several less-heavy snow events as late as mid-June, but the only other snowstorm of record with at least 11 inches of snow this late in spring occurred 74 years ago, during World War II.
As of noon Friday, the National Weather Service measured 14.3 inches of snowfall and 10 inches of snow depth for Cheyenne's two-day storm.