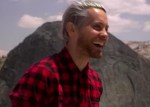 It looks as though the only break Jared Leto took while filming for Suicide Squad was to direct a series honoring the National Park Service. In the first two episodes, Leto follows Tommy Caldwell and Renan Ozturk around the Yosemite Valley, giving the viewer an in-depth look into the livelihoods of some of the world's best climbers in one of the country's most iconic national parks.
Related: Valley Uprising – Yosemite's Rock Climbing Revolution
About Great Wide Open
Great Wide Open is a series of 5 short films, directed by Jared Leto, that celebrates America's National Parks and the incredible adventurers who explore them.
Find future episodes here: Great Wide Open