Kirkwood Mountain Resort, CA ran into a series of challenges yesterday (12/31/22) caused by heavy rains.
Multiple chairlifts were flooded to the point that they couldn't operate.
The resort shared an update on a recent Facebook post:
"With all the rain, our operations teams had their work cut out for them, even by Kirkwood standards. Flooding in Timber Creek, Chair 1, and other areas were a challenge along with snow safety.

The only chair we were able to safely operate was Chair 5. It's important to understand today's challenges and limited operation as a backdrop for what is realistic tomorrow."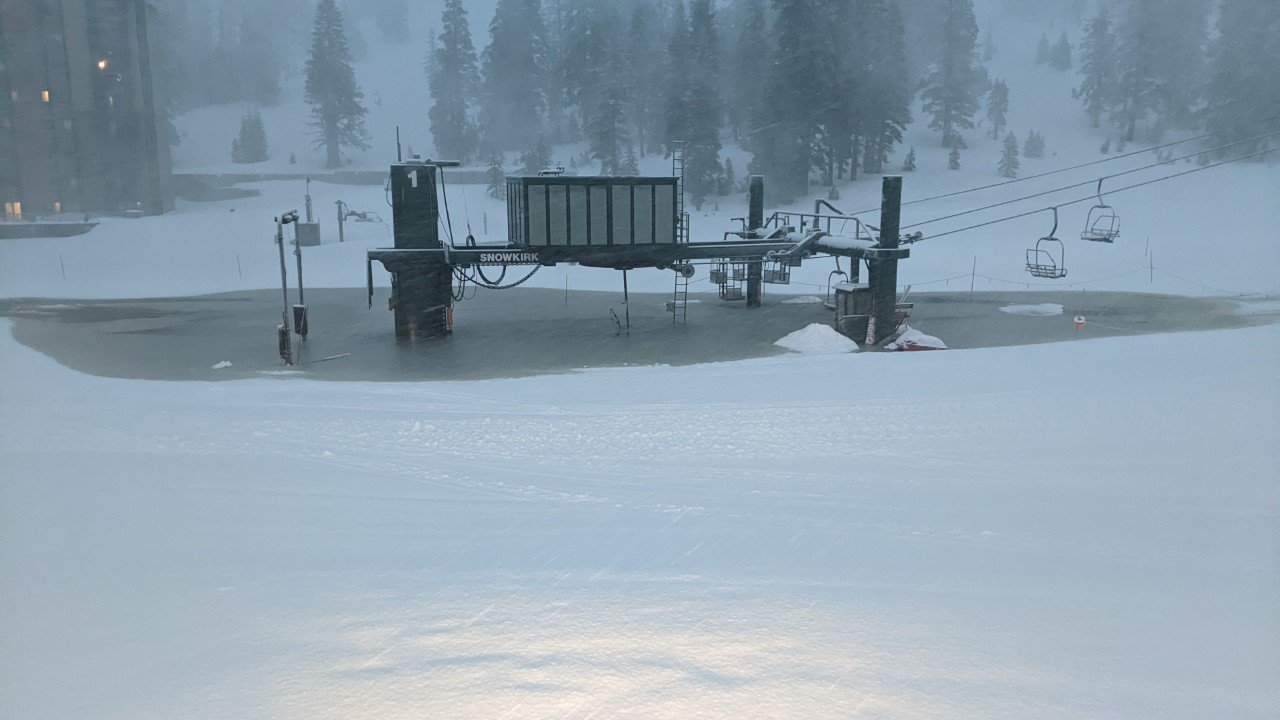 Pretty crazy, right?
The rain eventually turned to snow, and it hasn't stopped. Kirkwood is reporting 34 inches of fresh snow over the last 24 hours!
No word yet on which lifts or terrain will be operating at Kirkwood, but it's safe to say that conditions are extreme.
Please stay safe out there, friends!