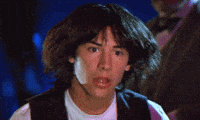 All credit to Owen Leeper. He's one of the most daring and impressive professional skiers out there.
Leeper can ski a line as well as anybody out there, but he's known for one thing more than the rest- leeping.
Check out the clip of him launching himself 85-feet off a cliff in the Jackson Hole, WY backcountry.