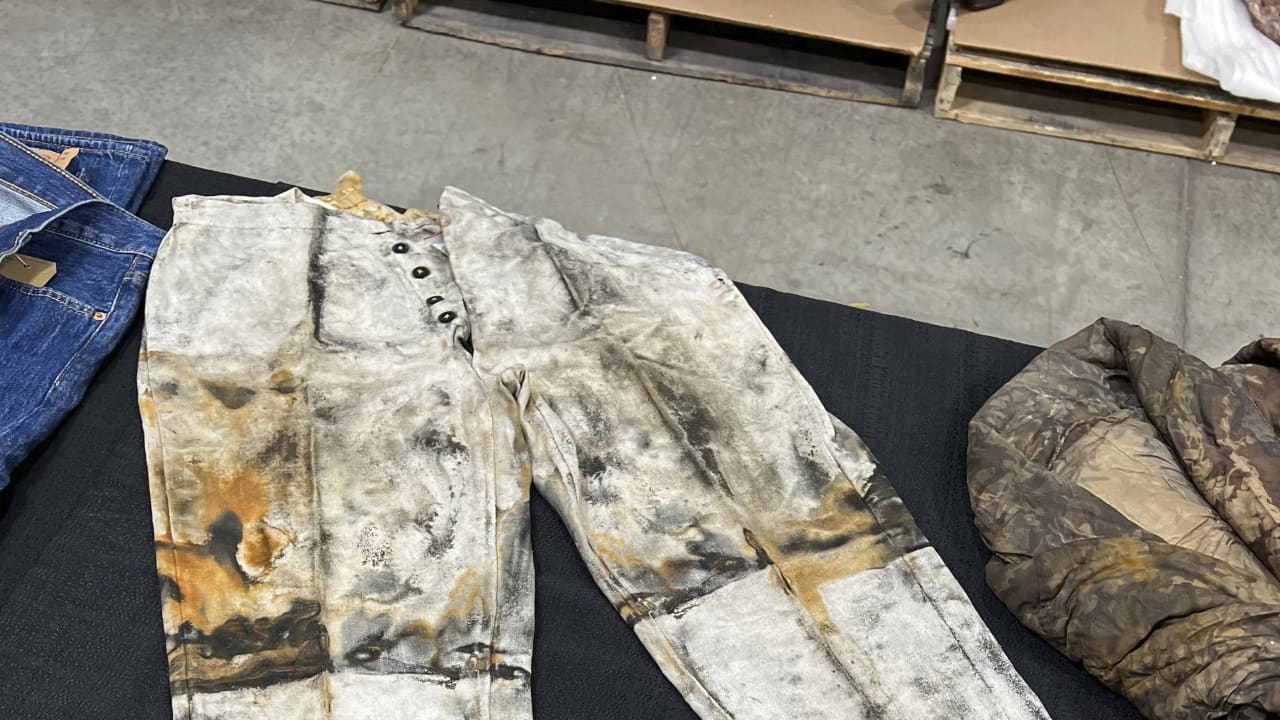 ABC News is reporting that the world's oldest pair of jeans have reportedly sold for $114,000 at auction.
The pants were found in a sunken trunk at an 1857 shipwreck off the coast of North Carolina.
Here's an excerpt from the original article by Scott Sonner, AP:
"Regardless of their origin, there's no denying the pants were made before the S.S. Central America sank in a hurricane on Sept. 12, 1857, packed with passengers who began their journey in San Francisco and were on their way to New York via Panama. And there's no indication older work pants dating to the Gold Rush-era exist.

"Those miner's jeans are like the first flag on the moon, a historic moment in history," said Dwight Manley, managing partner of the California Gold Marketing Group, which owns the artifacts and put them up for auction."
The S.S. Central America, nicknamed 'The Ship of Gold' was a 280′ steamer that sunk in a hurricane in 1857.  425 of her 578 passengers perished, and 30,000 pounds of gold sunk to the bottom of the ocean.
I don't know who has $114,000 to spend on the 'world's oldest pair of jeans', but it's probably safe to guess that it's somebody who has more money than they know what to do with.
Do they make a really cool collector's item? Sure.
Are they worth as much as a Porsche 911? Definitely not.