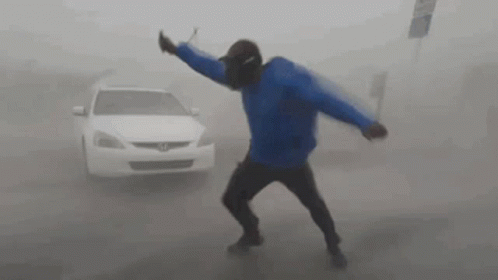 We reported yesterday morning that Loveland Ski Area had made the decision to shut down amidst warnings of significant wind speeds in the forecast. Loveland was forecasting 60-80 mph gusts, and gust was recorded at 103 mph Southwest of Frisco, CO.
The winds ended up causing problems at ski resorts across the state. Monarch Mountain and Steamboat Resort both called it a day, while other resorts across the region shuttered their high altitude terrain and exposed lifts.
There haven't been reports of any serious damage at ski resorts yet, thankfully, but some resorts are still struggling with high gusts today. Arapahoe Basin has their Beavers and Zuma lifts on wind hold at the moment.
RELATED: Check out this video from Mission Ridge in Wenatchee, WA. It shows what can happen when a chairlift starts getting batter by strong cross winds. You can't tell me you're willing to risk this hell scape for some turns…
(part 1) As the sun came up today we were excited for a beautiful, sunny Saturday on the mountain. Forecasts called for clear skies, comfy temps, and low winds. As we started loading carriers on Chair 2 this morning at approx 7:30am, winds in the upper basin started to pick up. pic.twitter.com/VGkoRgiyhC

— Mission Ridge (@skimissionridge) March 5, 2022
Wind holds suck, but they're necessary for everybody's safety. I love skiing as much as the next guy, but I'm good with not riding a chairlift when gusts are pushing triple digits, ya know?
I've seen enough videos of chairlifts getting blown like a leaf in the wind to know better.
Thanks to the men and women of ski patrol, mountain ops, and the other employees of these ski areas/resorts for keeping everybody safe!
Due to high winds, Loveland Ski Area will not open today, Tuesday, April 5.

Winds gusts are preventing us from safely operating our lifts, and they are expected to increase throughout the day. We apologize for any inconvenience and expect to resume operations tomorrow. pic.twitter.com/pBxbrQdMby

— Loveland Ski Area (@LovelandSkiArea) April 5, 2022
Pali, The Beavers and Zuma are on wind hold.

— Arapahoe Basin (@Arapahoe_Basin) April 5, 2022