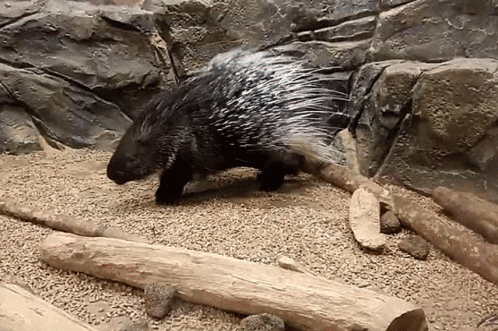 Anybody else think that porcupines are one of the most underrated animals on planet earth? Think about it. They have adapted razor-sharp quills to protect themselves from predators, pretty neat.
The Summit County Sheriff's Office was dispatched to Jeremy Ranch, UT yesterday morning to remove a prickly guest at a home. Turns out that a porcupine had entered the home through an open door and was hiding under a child's crib.
Deputies used a piece of wood and a plastic container to capture the critter. Check it out:
It must be odd being a police officer in a place like Summit County, UT. I feel like they're always innovating odd ways to remove animals from people's homes.
That just comes with the job, I guess.