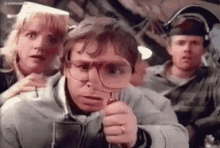 The video below has been circulating on the internet over the last couple of days. It shows a snowboarder unknowingly being chase by a bear.
Some people are claiming it's real, but I'm about 91% positive that it's fake. The bear looks like some cheesy CGI when you look closely.
But, I don't pretend to know everything. Take a look for yourself.
What do you think? Is it real or fake?