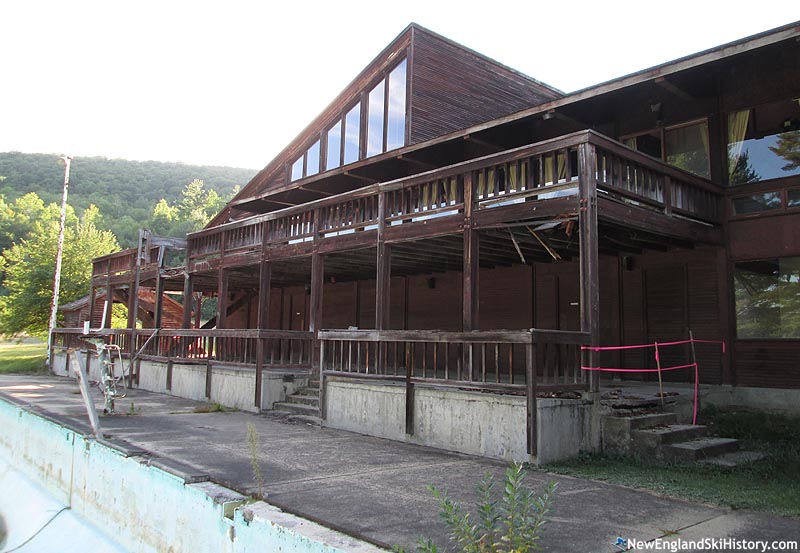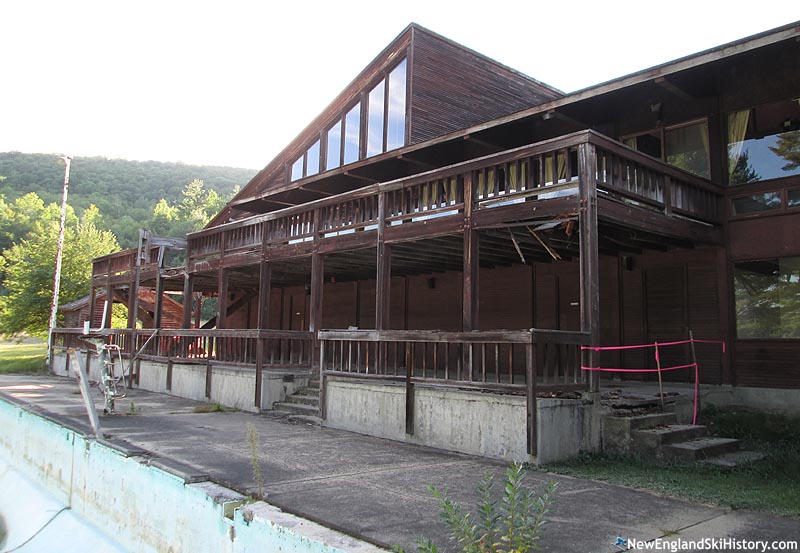 Looking for something spooky to watch this Halloween? If you don't like horror movies, this may do the trick. WCYY posted a photo and video tour of Evergreen Valley, an abandoned ski area in Stoneham, Maine. According to New England Ski History, the ski resort operated from 1972 through 1982. The resort featured a base lodge with three cocktail bars, a nordic skiing center in its later years, an outdoor swimming pool that is still there, a marina on Kezar Lake, a nine-hole golf course, indoor and outdoor tennis courts, ice skating, a Center for Environmental Education, snowmobiling, equestrian sports, and a one hundred and sixty-bed inn. In terms of skiing, the mountain featured three double chairlifts, night skiing on the lower mountain, and twelve trails with a vertical drop of 1050 feet. Evergreen Valley is the largest defunct ski resort in the White Mountain National Forest.
From the start, the resort dealt with numerous problems. The resort aimed at an opening for the 1970-71 season, but the owners dealt with various legal and financial issues. When the ski resort open in December of 1972, they had a completely dysfunctional snowmaking system. When the disastrous 73-74 ski season passed through, the owners suffered immense losses. The mountain hosted the New England Folk Festival featuring Seals and Croft and Richie Havens in the summer of 1975, but this resulted in hundreds of arrests from rowdy guests and property damage.
The resort foreclosed for the first time in 1975 and didn't operate for the 1975-76 ski season. New owners stepped in and reopened the mountain for the 1976-77 season, and finally installed an operational snowmaking system. Ironically, they were not able to open in 1979-80 due to a lack of natural snow. The mountain entered foreclosure in 1981, and then bankruptcy in 1982. In spite of numerous owners trying to reopen the resort, the mountain remained closed for good.
The videos below show what remains of the resort. The ski trails are completely grown in with trees, and the lodge and swimming pool at the base are the only real remnants of its glory days. The video by Lindsey and Nora focuses on the inside of the base lodge, while Shaggy VanDwellington explores the outside of the building due to the "No Trespassing" signs. The building is a relic of the 1970s, with many remnants left over from its skiing days. Please note that this former ski resort is on private property, and trespassing is not allowed.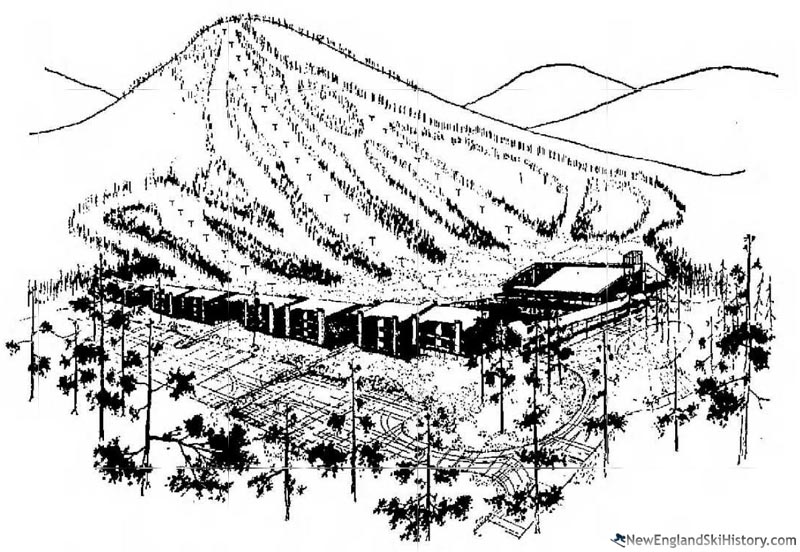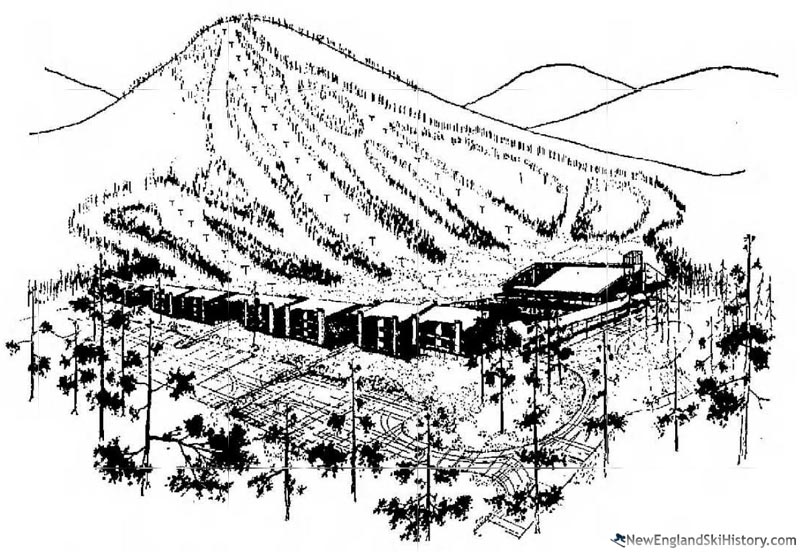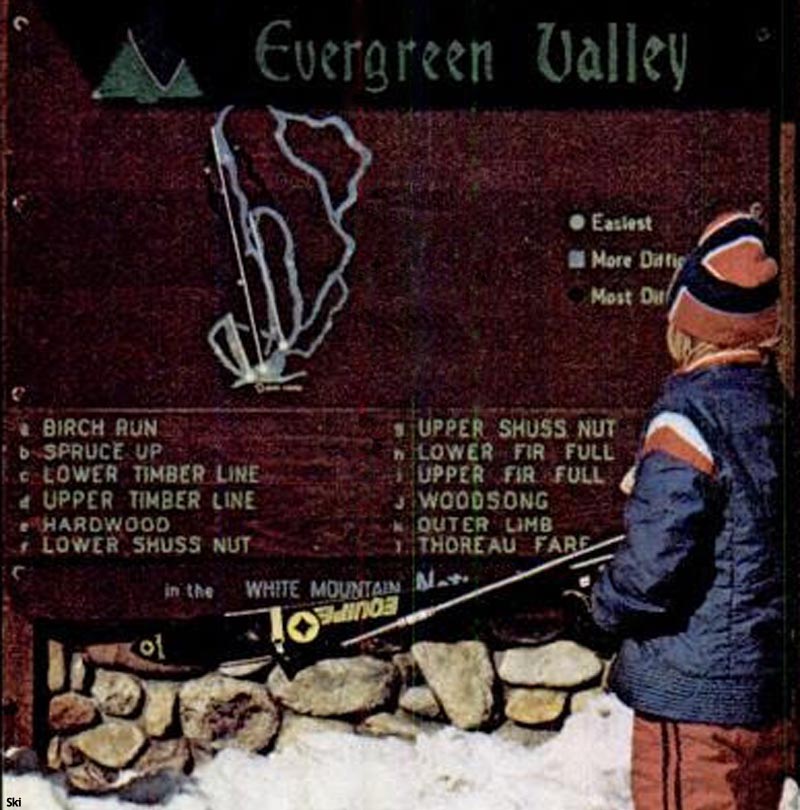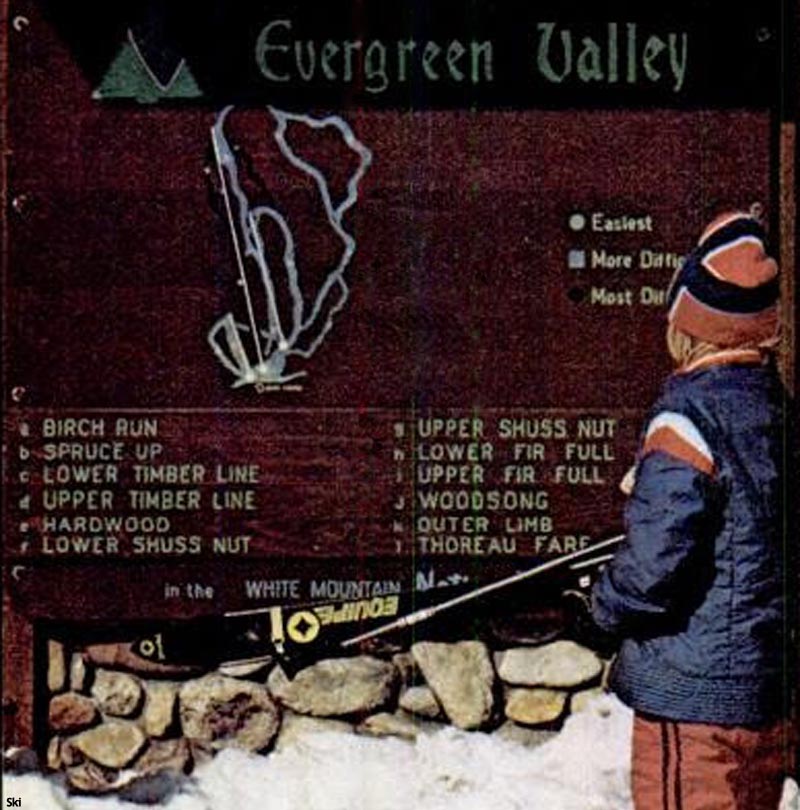 Image/Video Credits: New England Ski History, Skimap.org, Google Earth, Shaggy VanDwellingtons, Lindsey and Nora