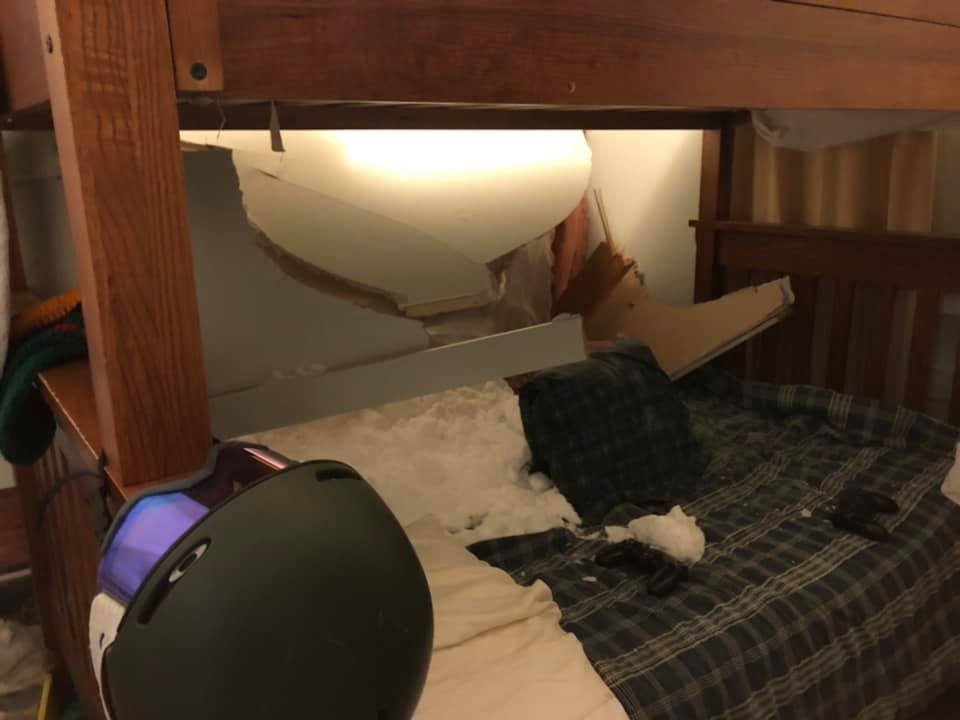 23 employees at Big White Ski Resort were displaced after a massive 'roofalanche' smashed into their employee housing yesterday evening.No injuries have been reported, and all 23 employees have been safely moved to a local hotel, or have found lodging with friends in the area.
Structural engineers are currently evaluating the building, and the displaced employees will not be able to return to the building until it is repaired.
What a weird year it's been to be an employee at Big White.
The resort was reeling earlier this season after a large COVID-19 outbreak was traced back to an employee party.
Can you imagine if anybody had been in the room when this happened?
Thank the ski gods that nobody was injured!
---
All Images Credit: Facebook/Gary Leck