Every skier and snowboarder should know these unwritten rules before hitting the mountain. Hopefully these will come in handy for some of you…next season.
1. Fill the chairlift to maximum capacity on a busy day. If you don't, you will be judged.
2. If you cut the lift line be prepared to feel the wrath of the masses.

3. If you smell something *skunky* in the woods, just keep skiing.

4. Telemark skiers think other skiers are impressed by their skills.

5. Every skier of fat boards believes they own the mountain.

6. Every snowboarder thinks they are better than they are.
7. Texans love skiing in jeans.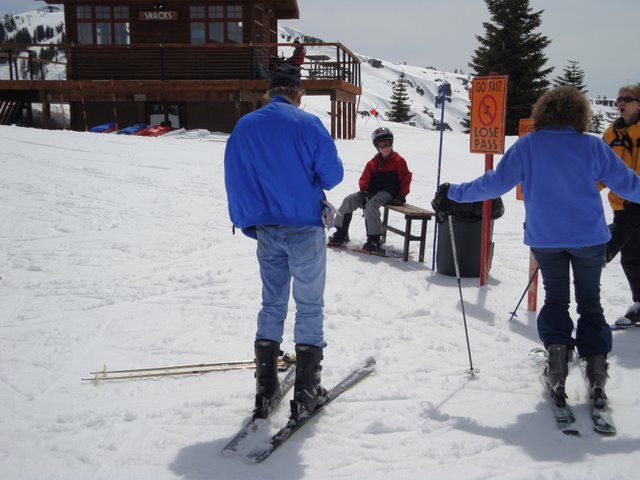 8. Gapers will have their photo taken and submitted to Jerry Of The Day.
9. Every ski resort has at least one "Mardi Gras Tree".
10. "Slow Skiing Zones" are a joke. (Unless you're at Keystone)