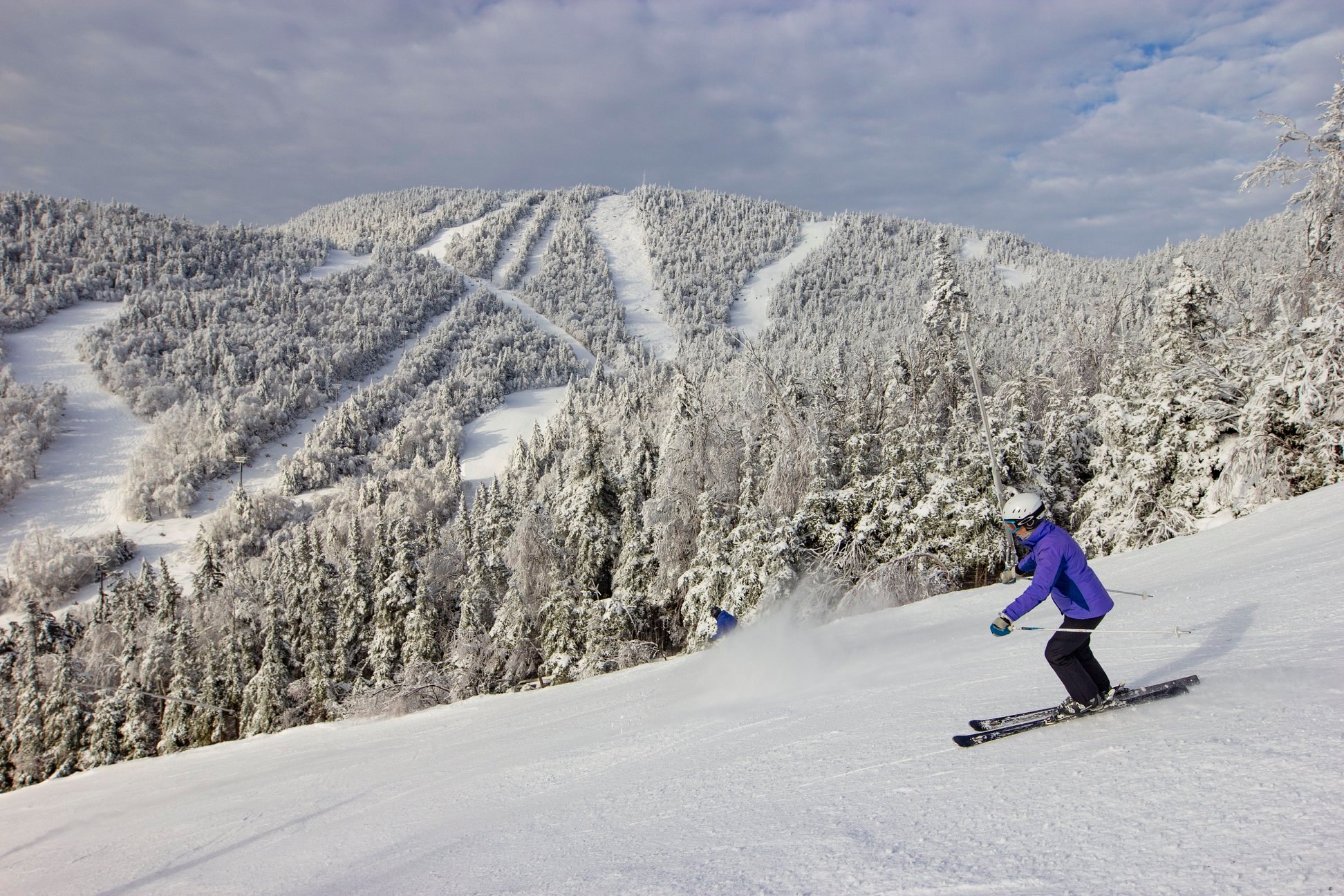 Image: Gore Mountain, New York
The exorbitant price for lift tickets at many ski resorts is a strong enough reason to dissuade any non 1%er's from skiing or snowboarding. With ticket prices rising over $200 per day in some major ski destinations, it's helpful to know where to find a better deal.
Smaller mom and pop operations are still offering skiing below the $50 per day mark, but these places are usually limited, simple, and don't offer the fast lifts or challenging terrain you can find at bigger operations.  Surprisingly skiing internationally in the European Alps, or Japan is also dramatically cheaper for lift tickets than the major North American ski resorts.
Without a season pass or any special discounts, we've compiled your best bets for a mix of exciting skiing without breaking the bank in North America.
10 Excellent Ski Areas Under $100 Per Lift Ticket:
Whitewater Ski Resort, BC — $95
Jay Peak, VT — $89
Powder Mountain, UT — $95
Gore Mountain, NY — $86
Schewitzer Mountain Resort, ID — $86
Ski Santa Fe, NM — $84
Whitefish Mountain Resort, MT — $83
Smugglers Notch, VT — $82
Timberline Lodge, OR — $75
Wolf Creek, CO — $76
China Peak, CA — $70