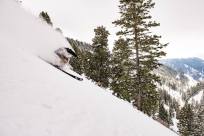 In what will be considered the biggest ski resort expansion to-date, Utah's Powder Mountain just announced a massive series of improvements to the mountain located outside Eden, UT.
Related: Powder Mountain Proposes Two New Lifts For Ski Season
According to a recent press release from Powder Mountain, the ski area will be adding roughly 1,000 acres of lift serviced terrain, along with new lifts, and a newly positioned "alpine" town to support the ski area. Those changes are also being backed by a limited skier per acre ratio policy that will limit season pass and day pass ticket sales.

Resort officials are hoping to provide the best skier-based experience in Utah for both their season pass holders and day visitors alike. Part of that experience will include a green works initiative which among other environmentally sustainable practices, will eliminate plastic bottle use from resort facilities.
Plans For An Alpine Ski Town
Aside from the terrain expansions and added lifts, Powder Mountain is also planning on creating an alpine ski town modeled after a Swiss town. The town will be located at an elevation of 8,500′ and will include a newly constructed road infrastructure.
"Ultimately, the new town, which was modeled after the Swiss town of Wengen, will be similar in size to the historical parts of Aspen and Telluride. The town will feature a main street with pop-up stores, micro-apartments, farm-to-table restaurants, yoga boot-camps, public art, media labs and educational outlets offering training in everything from transcendental meditation, software development and athletic performance." – Powder Mountain Press Release
The town concept is based on a business model that trades mega luxury real estate opportunities and instead places its faith in what they are referring to as, "entrepreneurship," "creative achievement," and "positive global change."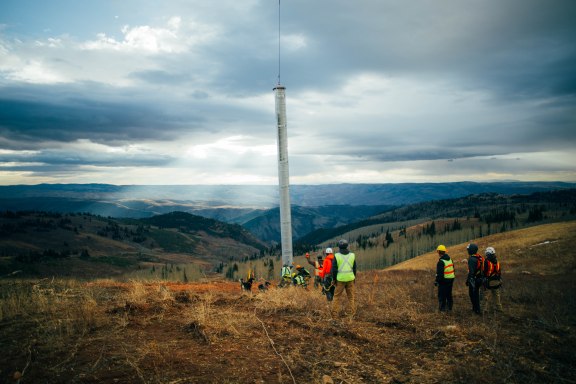 Powder Mountain
2 New SkyTrac Lifts: Village Lift & Mary's Lift
Over 1000 Acres of New Lift Serviced Terrain
4 Lift Accessible Side Country Areas
7900+ Lift Accessible Skiable Acres
8464 Total Skiable Acres
Lowest skier density of any major ski area in North America
Day Tickets Limited to 2,000 per Day
Adult Season Passes Limited to 1,000
Book your trip here: Powder Mountain