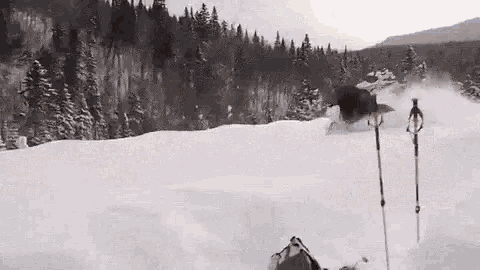 Somebody once said that you learn something new everyday. I'd like to know who said that, but that's besides the point.
A group of snowshoers were confronted by a big bull moose on a trail in an undisclosed location. They did the right thing by leaving the trail and making room for the moose, but the moose had other plans.
He zooms right past the snowshoers at an incredible speed. I honestly had no idea that moose could move so fast even in deep snow. This guy had to be clocking at a solid 10+mph in like 3′ of snow, crazy!
Featured Photo by Ivars Krutainis on Unsplash