This is America. The land of the free. The home of the brave. Apple pie. Hamburgers. Ice cream. Football. Light Beer. Guns. Lawsuits.
'MURICA!
Every American citizen hopes that their cup of coffee from McDonalds is too hot so they can score a big financial settlement and ride off into the sunset with millions of dollars of court-awarded money for their minor inconvenience. This is America.
Gear Junkie is reporting that a man from Missouri is suing outdoor retailer Bass Pro Shops for $5 million over a pair of socks. Yes. You read that correctly.
From Gear Junkie:
"Kent Slaughter, a Bass Pro customer from Missouri, claims the outdoor outlet failed to honor a lifetime warranty it offered on its RedHead Lifetime Guarantee All-Purpose Wool Socks. As a result, Slaughter and his legal team are claiming $5 million in damages."
Slaughter purchased 12 pair of RedHead socks between 2014 and 2021. The socks are marketed with the phrase:
"these socks are backed by our Lifetime Guarantee" and "if ever they wear out, just return them for a FREE replacement!".
Slaughter had returned multiple pairs of socks before Bass Pro Shops changed their policy on the socks in 2021. Now, customers who return the 'lifetime guarantee' socks are given socks with a 60-day warranty.
From Gear Junkie:
"The suit argues that discrepancy renders Bass Pro's original lifetime guarantee "​​unlawful, unfair, and fraudulent." It points out that Slaughter himself successfully returned and received lifetime warrantied socks several times leading up to 2020, but then began receiving the 60-day warrantied socks in return.
Slaughter's lawsuit charges Bass Pro Shops with Breach of Warranty, Fraud, and three other charges. He's seeking $5 million in damages.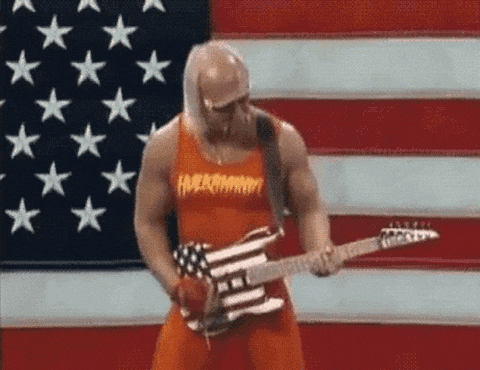 Leave it to some sticker from Missouri to unleash hell on a major retailer for subtly changing a warranty.
Let this be a fair warning to big companies that there will always be an American with nothing better to do than to call you out on your bullshit and sue for millions of dollars.
This is America!
Featured Image Credit: Joshua J. Cotten on Unsplash