A perfectly placed trail cam can capture some awesome wildlife encounters. For example, an entire wolf pack strolling down a road in Northwest Montana, pups and all.
JL's Northern Rockies Wildlife: "Kept an eye on this pack, both with trail cameras and in person for around two months over the summer. This video captured all of the pups and the majority of the pack."
There are estimated to be over 1,000 wolves living in western Montana. The species was all but eradicated from the state in the 1930s, but the population has slowly grown since wolves were reintroduced to the states in the 1980s.
It must have been really cool for this trail cam owner to discover that he captured an entire wolf pack. I know I'd be pretty dang excited.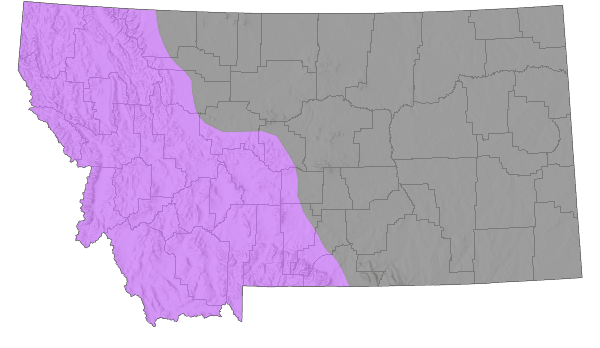 ^Estimated gray wolf population in Montana shown in purple
Here's more information on Montana wolves from The International Wolf Center:
"Gray wolves once existed throughout Montana but persecution and, eventually, poisoning began shortly after European settlement, and by the late-1930s no wolves were left.

In the early 1980s, wolves dispersed from Canada, making their way back into northwest Montana. Wolves also began moving north and east into Montana from Wyoming and Idaho after wolf reintroduction in those states in 1995 and 1996. Wolves continue to be a controversial subject, and public attitudes vary.

Main prey for wolves there are elk, moose, deer, bighorn sheep, mountain goats and beaver. Most wolves occupy the western portion of the state."