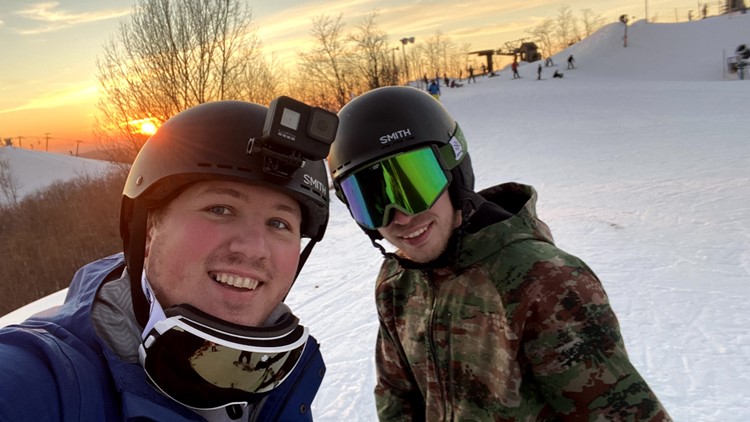 Skier Kyle Kelly and snowboarder Brad Dykstra will attempt to ski at 22 different ski areas in just 24 hours. The guys are aiming to beat the current Guinness Book of World Record of visiting 17 ski areas in 24 hours.
The attempt will start at 12 PM ET on Saturday, February 26th.
They spoke with a local news agency, about their plan. You can read that original article here.
Kelly and Dykstra are starting their journey at Nub's Knob in Harbor Springs, MI and finish up Canonsburg Ski Area in Belmont, MI.
You can follow them along here, and @skier270
Seems like this attempt could only happen in a few states where you have so many small ski areas grouped so close together. New York, Wisconsin, and maybe Tahoe come to mind as other potential locations where this would be feasible.
Check out the full route/plan below from ABC13: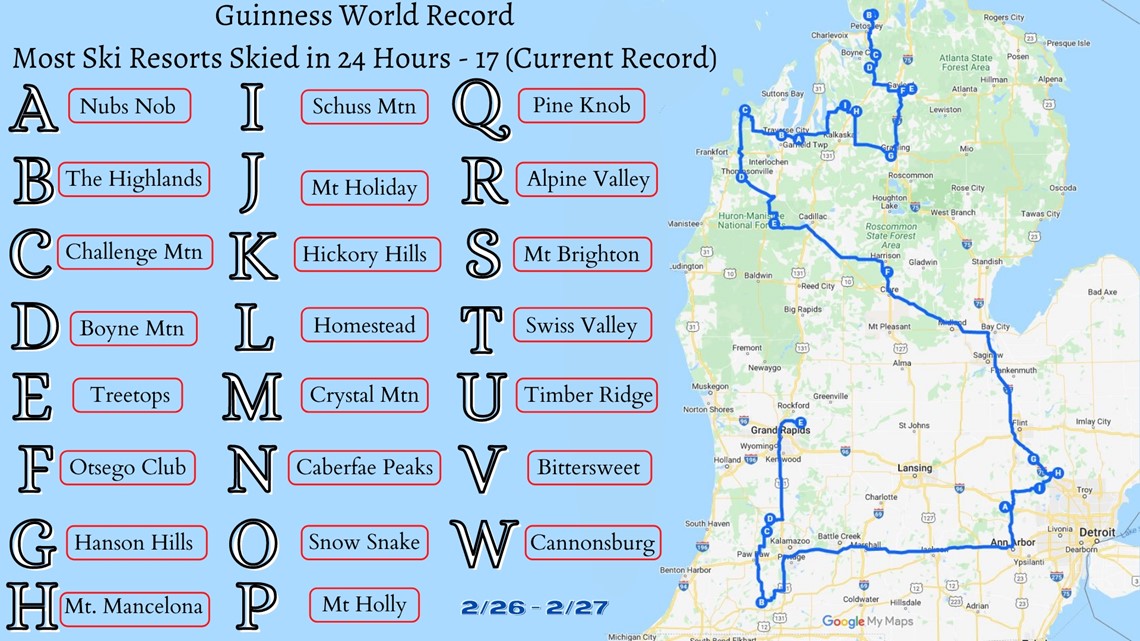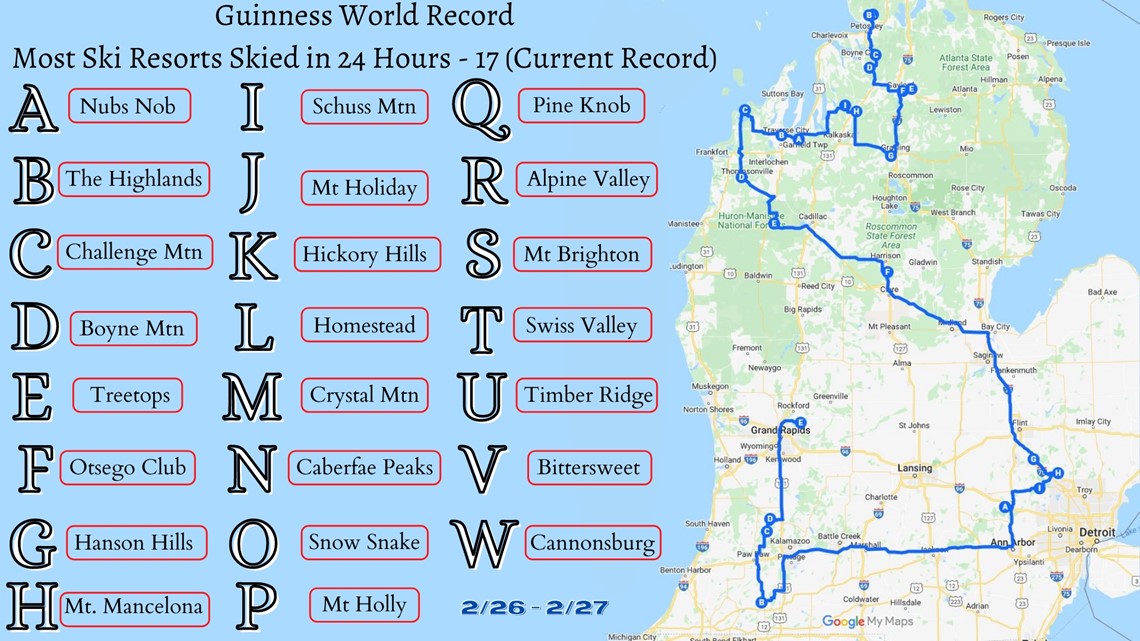 Saturday Ski Resort Stops
Nub's Nob
The Highlands
Challenge Mountain in Walloon Hills
Boyne Mountain in Boyne City
Treetops Resort and Otsego Resort in Gaylord
Hanson Hills in Grayling
Shanty Creek (Schuss Mtn. slopes) in Bellaire
Mt. Holiday and Hickory Hills in Traverse City
The Homestead in Glen Arbor
Crystal Mountain in Thompsonville
Caberfae Peaks in Cadillac
Snow Snake in Harrison

The two will complete the first leg of the attempt early in the morning on Sunday and then they will drive downstate at about 3:45 a.m. and begin again at Mt. Holly.

Sunday Ski Resort Stops

Mt. Holly in Holly
Pine Knob in Clarkston
Alpine Valley in White Lake
Mount Brighton in Brighton
Swiss Valley in Jones
Timber Ridge in Goebles
Bittersweet in Otsego
Stay tuned here for any updates regarding Kelly and Dykstra's attempt.
We'll post relevant news, photos, and videos once we have 'em!