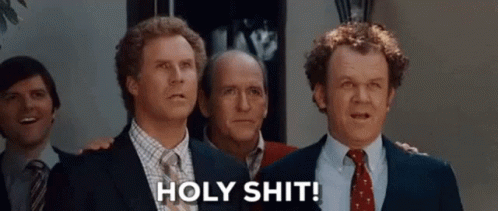 Kaishu Hirano set the world-record yesterday for highest air in the halfpipe, and it was absolutely unbelievable to watch live. My mouth felt like it literally hit the floor as Hirano launched himself 24′ 4″ above the lip.
Think about that. Hirano went over 24′ above the lip of the pipe that's already 22′ above the base. I can't even fathom having the balls to do something that crazy.
Check out the incredible clip below for yourself. It's definitely worth a re-watch even if you've seen it before. It just doesn't get old.
Kaishu Hirano just set a WORLD RECORD!

He went 24'4" above the lip of the halfpipe! #WinterOlympics pic.twitter.com/Btlx6pBayz

— NBC Olympics (@NBCOlympics) February 11, 2022