Yuri Lortscher (@yurilortscher) and Ryan Radchenko (@powderhighwaymedia) got the picture of a lifetime while backcountry skiing in Kashmir, India in 2015.
Their time-lapse camera captured a rare Indian leopard strolling through the woods near Baramulla, India.
Can you imagine seeing a leopard roaming through the woods while skiing? That's probably more frightening than seeing a mountain lion or bear!
Check out the photo below: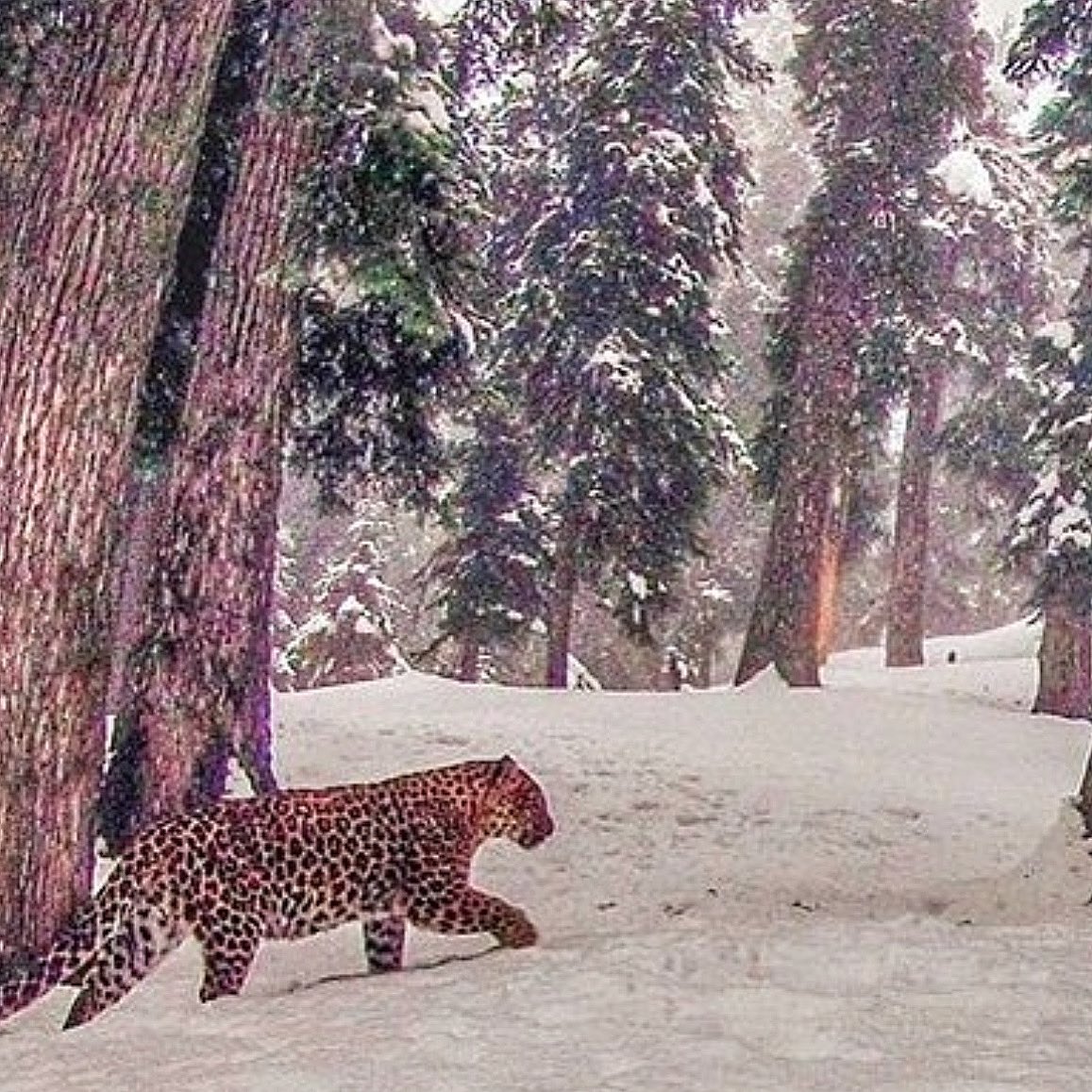 Male Indian leopards grow between 4 ft. 2in. and 4 ft. 8 in. in body size with a tail between 2 ft. 6 in. and 3 ft. long. Males weigh between 110-170 lbs.
There's estimated to be 12,000 to 14,000 leopards living in India.