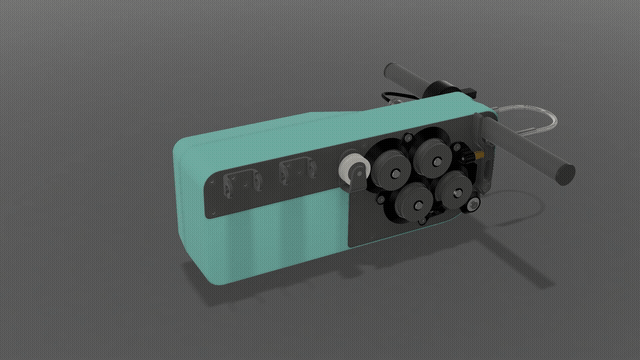 I first heard about Zoa Engineering's portable backcountry rope tow, dubbed the Zoa PL1, last year. The device is being touted as a game-changing way to enjoy backcountry skiing and riding, and it's one step closer to launch.
The PL1 is designed to fit in a backpack for a day in the backcountry. You make your ascent, tie a line, lay the line down your run, attach the motor/handle anywhere along the line, ride up, ski down, and repeat.
Check out the handy graphics below for a better visual on how the PL1 works:
Seems pretty nifty, right?
The video below shows the Zoa PL1 in use during Zoa Engineering's Alpha testing of the device. It looks really handy for sessioning a small zone in the backcountry.
I know some of you skinning fanatics will probably cringe at seeing somebody get, essentially, lift-powered lines in the backcountry, but you have to admit that the tech is pretty cool at least, right?
Zoa has just made a public press release that they will begin a crowdfunding campaign later this month. The release also includes details about battery life, and other specifications.
Notably, the Zoa PL1 will have 1000′ of rope, and will provide up to 2,600 vertical feet on a single charge.
Check out the full press release below:
VANCOUVER, BC (14 January 2022) – Have you ever imagined having your own personal ski lift? As prices and lineups continue to grow at major resorts, the thought is more appealing than ever. A Canadian company will soon introduce an innovation that brings that dream to life and promises to shake up the ski industry.

The PL1, developed by Zoa Engineering, is a rope tow that goes wherever you go. Designed for backcountry skiing and snowboarding, the PL1 will get you more turns in your favorite spots, without the need to hike or transition for every lap.

The device and 300m (1000 ft) of rope will fit in a typical day pack and get you up to 800m (2600ft) of vertical on a single charge. The lithium-ion battery is rated down to -40° Celsius, and can be replaced without tools for those that want even more turns.

The PL1 is designed to work with lightweight and packable 550 Paracord but is compatible with a variety of other small cords. 550 Paracord has a 2.4 kN (550 lbf ) breaking strength and weighs only 6.6 grams/meter (0.07 ounces/foot).

Zoa Engineering provides a rope bag and frame to make it easy to lay out your rope and put it away at the end of the day. They also make a unique snow picket to anchor the line when setting up in the alpine.

The concept for the PL1 started with the goal of having more fun in the backcountry. Zoa Engineering is founded by brothers Robert and Eric Button, who share a passion for skiing and to bring a truly portable rope tow to the market.

This product has been in development for over 3 years, undergoing hundreds of iterations. The company has been sharing its progress through social media and updates on their website. The PL1 design is currently being tested by a small group of beta testers to ensure the product meets the rigorous standards of backcountry skiers and snowboarders before production.

Zoa Engineering will launch it's unique portable rope tow system with a crowdfunding campaign in January 2022.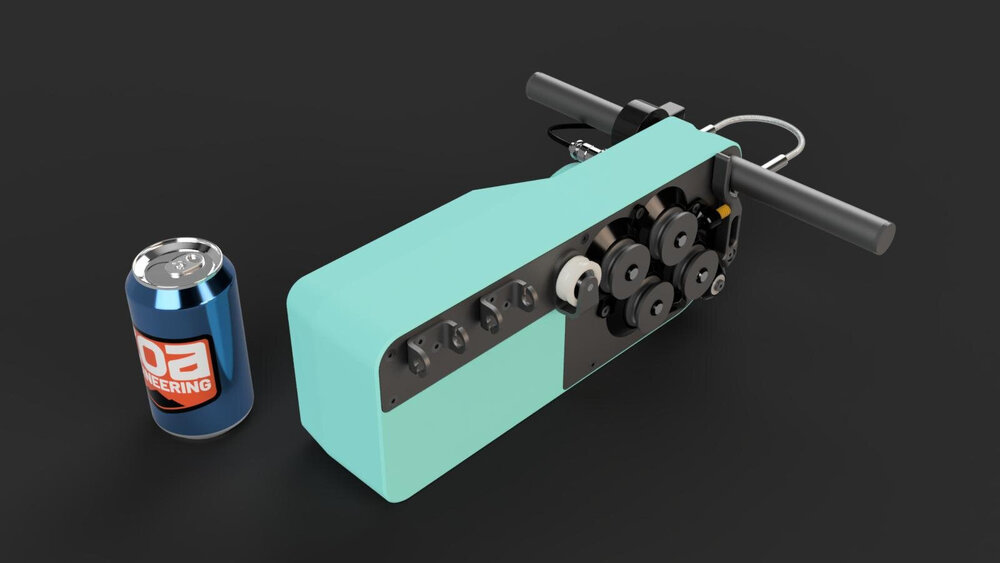 The Zoa PL1 seems like a promising tool for having a little more fun in the backcountry without having to skin up for every run. I have to imagine that some backcountry diehards will be resistant to the device, but it should be a solid product for the market as a whole.
Well, actually, I guess that depends on the price. No information has been made by Zoa on pricing yet.
Stay tuned here at Unofficial Networks for any updates regarding the Zoa PL1 in the future.